Goin' South
Spiked with mezcal and finished with a pinch of chipotle powder, this four-ingredient cocktail warms you up when it's freezing outside.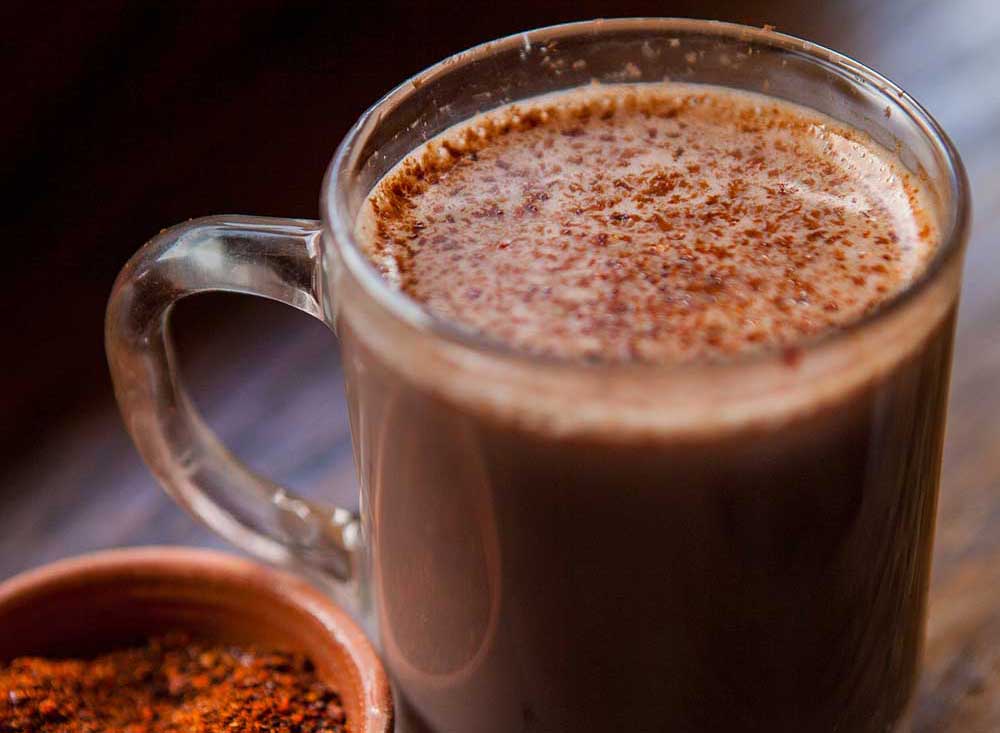 Spiked Mexican Hot Chocolate
Ingredients
4 oz. high-quality chocolate milk
2 oz. mezcal
1 pinch ground chipotle chile, plus more for garnish
Grated chocolate, for garnish
Directions
Bring chocolate milk, mezcal and a pinch of chipotle powder to a slight simmer in a saucepan. Meanwhile, fill a mug with hot water; when the mug is warm, pour out the water and add the hot chocolate. Garnish with freshly grated chocolate and chipotle powder. Serve immediately.
Mezcal has a smoky flavor to it, which pairs really well with the smokiness of the chipotle. Since this liquor is so strong, the chocolate's sweetness should help balance out the drink." —Melissa Calderwood, bartender at Blue Moon Mexican Café, Woodcliff Lake