Going For A Ride In Closter
This adorable brother/sister duo get door-to-door-service from dad in their red Radio Flyer wagon.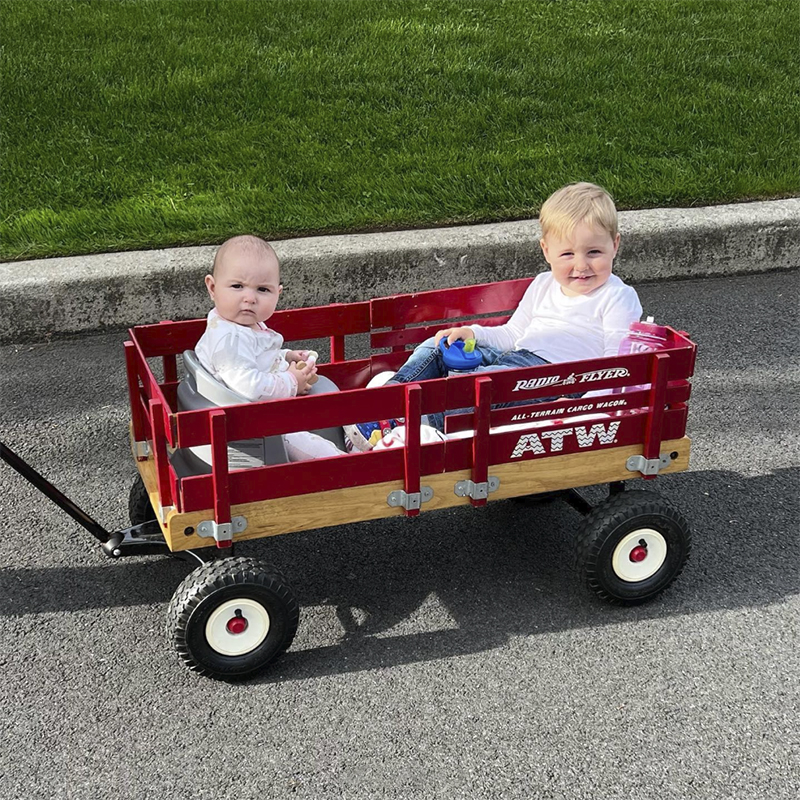 These cute kids are living the life. Like many young dads, Alastaire Brown of Closter uses his Instagram page to show off sweet snaps of his family. And in a recent photo dump of a few family pics, he shows off his 2-year-old son and 7-month-old daughter, going for a ride in their red wagon. "We were out for a family walk with the kids and our dogs—it was one of the first nice days of the season and we were enjoying the sunshine," says Brown. "We were on our way around the block and about to pass Mollicone Park, where a youth baseball team was practicing." Other photos in the collection include the toddler with the family dog, and the little ones enjoying some play time at the park. "I like to share my photos on Instagram as my family and friends are in England, where I grew up, so it gives them the opportunity to see what we're up to." For more of what's going on around Bergen County, follow us on Instagram @bergenmagnj.
View this post on Instagram