Good as Gold
Add the Midas touch to your home with these gold accents from around the county.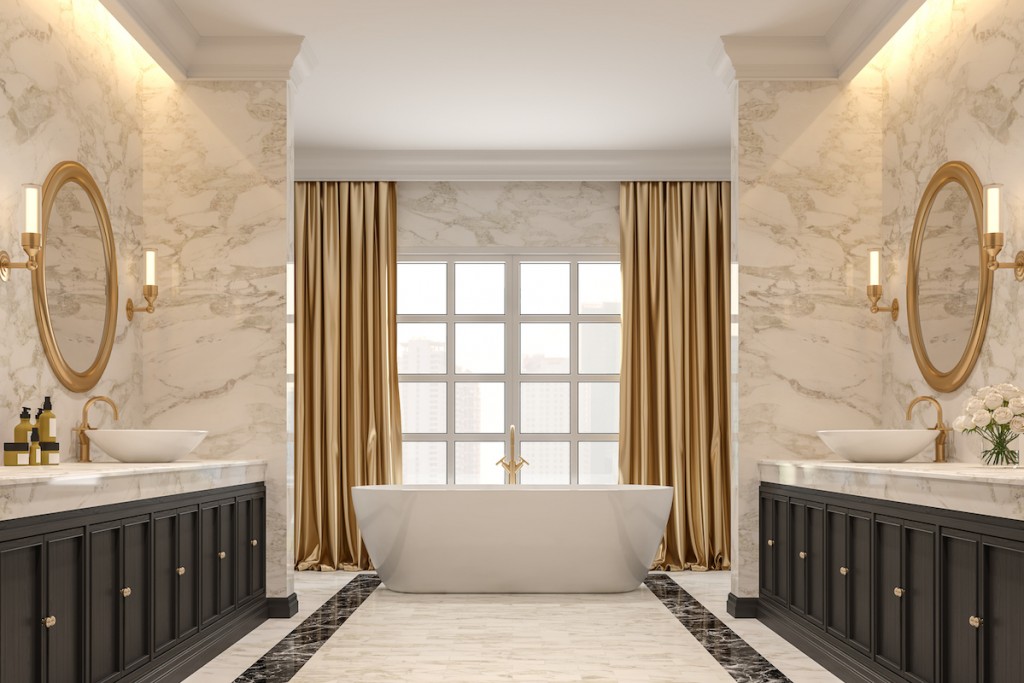 Whether you prefer the yellow, white or even rose variety, gold accents in the home are, well, worth their weight in gold. This luxurious hue instantly adds some glam to any space and works as a chic alternative to your basic neutrals. Check out our favorite gilded furnishings below and see where to shop this priceless trend:
Dip Dye Collection Rug in Ivory/Gold
This yellow gold, tufted wool rug brightens up any space from the bottom-up, and comes in a sophisticated quatrefoil motif.
Available at Safavieh in Paramus
Photo courtesy of Safavieh
Black and Gold Metal Teardrop Tealight Holder
Each of these handcrafted Indian candelabras features a crackled gold finish that illuminates beautifully with a single flame.
Available at Cost Plus World Market in Paramus
Photo courtesy of Cost Plus World Market
Metal-Clad Accent Stool
This metallic mango wood stool with a geometric frame adds lots of "hex" appeal and glitz to your space.
Available at Pottery Barn, Paramus
Photo courtesy of Pottery Barn
Frye 2-Tier Bar Cart
A gold, two-tiered bar cart with cherry red leather lining adds some vintage flair to your home bar concept.
Available at Crate and Barrel
Photo courtesy of Crate and Barrel
Bungalow5 Athena Mirror
This gilded mirror is made up of individually-cut gold metal laurel leaves to create a piece of wall décor that is both victorious and swanky.
Available at Wostbrock Home, Ridgewood
Photo courtesy of Bungalow5