Good health, on the download
A local doctor check out 5 medical podcasts to find out which are worth a listen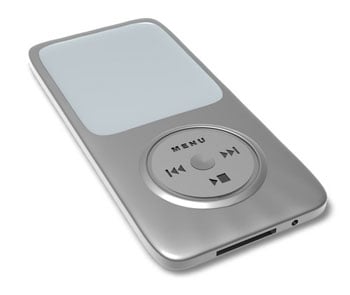 Sure, those Bon Jovi songs make you feel good. But frankly, your iPod could be doing a whole lot more to help out your health. Today, you can get wellness info whenever the whim strikes by subscribing to one of hundreds of free health-related podcasts. But while some provide bona fide medical wisdom, others might be better classified as "infotainment." The British Journal of the Royal Society of Medicine has even done a study on the podcasts created by medical journals, concluding that "the quality of the listening experience is variable." To find out which 'casts are worth a download, Bergen Health & Life asked Nate Lebowitz, M.D., a preventive cardiologist with privileges at Holy Name Medical Center, to listen to five popular ones and rate their usefulness from 0 (dreadful) to 5 (excellent). Here's how they stacked up:
You: The Owner's Manual, with Dr. Michael Roizen
Where: iTunes
What: An hour-long radio show on varied health topics
Who: Host Michael F. Roizen, M.D., is the co-founder and chair of the RealAge Inc. Scientific Advisory Board, a past chair of a Food and Drug Administration advisory committee, former chief wellness officer at the Cleveland Clinic and a former editor for six medical journals. He is co-author of several books in the You: The Owner's Manual series.
The pluses: "Each segment is relatively short, digestible and entertaining, because a radio host with a great voice keeps the show moving," says Dr. Lebowitz. "And the information on things like nutrition labels, skin care and cancer prevention is generally new and practical for the average person. For example, the show went into great detail about sunscreens, and I learned something I didn't know—that you want to apply a thicker layer of sunscreen for best protection."
The minuses: "Dr. Roizen's books are mentioned a lot, and that much selling would normally raise questions about conflicts of interest. But here it's part of his own business."
RATING: 4
Johns Hopkins Podmed
Where: iTunes
What: A weekly 10-minute account of the week's top medical stories
Who: The narrator is Rick Lange, M.D., professor of medicine at Johns Hopkins University and vice chairman of medicine at the University of Texas Health Science Center at San Antonio.
The pluses :"This doctor is talented at explaining disease processes and recent medical studies for a public audience," says Dr. Lebowitz. "What he says is understandable and quite reasonable." An example is a podcast on the relation between poor teeth-brushing and heart disease: "Dr. Lange concisely explains a large recent Scottish study supporting that link." Also, he tackles a hot topic in heart-attack treatment, "with evidence-based advice on what to do if the nearest hospital doesn't offer coronary angioplasty and stent placement, the gold-standard treatment." (The upshot: Better to have clot-busting drugs administered quickly than to lose precious time traveling to a cath lab.)
RATING: 5
Dr. Christiane Northrup Podcast
Where: iTunes
What: 4- to 8-minute presentations on such issues as menopause, motherhood and sexuality, with an alternative, "listen to your body's wisdom" slant
Who: Dr. Northrup, a practicing ob/gyn for more than 25 years, has penned best-selling books including Women's Bodies, Women's Wisdom and appeared in TV specials.
The pluses: "The information she provides is accurate and topical—for example, on the explosion of obesity in this country," says Dr. Lebowitz.
The minuses: "But it's geared mostly for postmenopausal women," he adds. "It's more of a self-help, motivational podcast, and it promotes her books, website and live appearances. It rambles a bit and doesn't go into much detail." As an example, our doctor notes that Dr. Northrup "accurately points out that sun exposure raises vitamin D levels, but when she goes on to recommend small amounts of sun exposure, she never brings up the safety and efficacy of taking a vitamin D supplement, as Dr. Roizen does."
RATING: 2
The Nutrition Diva's Quick and Dirty Tips for Eating Well and Feeling Fabulous
Where: iTunes
What: 8- to 10-minute presentations on practical nutrition
Who: Host Monica Reinagel is a licensed nutritionist and a professionally trained chef who has written books on health and nutrition and is a regular contributor to Epicurious.com.
The pluses: "Each podcast is extremely topical and practical, and her discussion is very knowledgeable and thorough," says Dr. Lebowitz. "She combines cooking tips with health advice that is reasonable, scientifically based and useful." He admired her podcast on high-fructose corn syrup, for example.
The minuses: "She does speak a bit too fast," the doctor adds.
RATING: 4.5
MedicineNet.com
Where: www.medicinenet.com/script/main/art.asp?articlekey=47344
What: An archive of 3- to 4-minute digests of the research on specific medical topics, each discussed by a physician.
Who: As part of the WebMD online network, MedicineNet.com draws on a network of U.S. board-certified physicians. The editor, Melissa Stöppler, M.D., is an anatomic pathologist and medical journalist who has taught at Georgetown University's School of Medicine.
The pluses: "This a good, basic source of information, fairly well-written and presented," Dr. Lebowitz says. Like the Johns Hopkins podcast, this one digests and explains the newest research on things like hormone replacement therapy or stem-cell research. But its most important added value, the doctor says, may be its connection to the Medicinenet.com and WebMD.com websites, which offer an extensive library of articles and links to other material for further information.
The minuses: "It's not really practical information you can use today," adds Dr. Lebowitz. "It's more for if you're interested in medical news your own doctor might not be aware of."
RATING: 3