Got Chocolate? These 6 Shops Have Plenty For Everyone!
Forget Halloween, you can enjoy a sweet treat at these half-dozen stores any day of the week.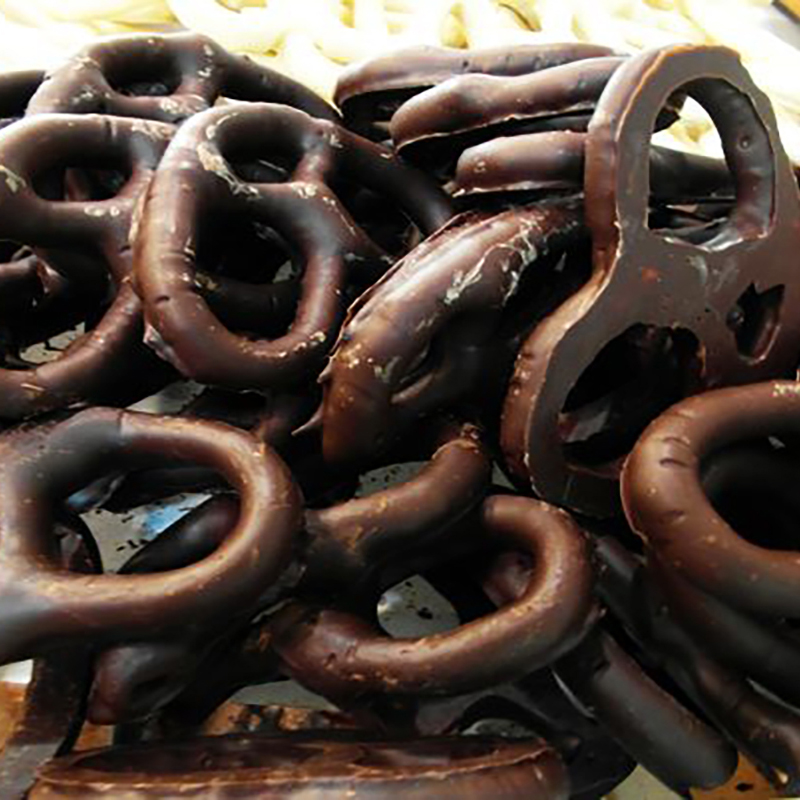 By now, you've probably stocked up on fun-size Snickers and peanut butter cups to hand out on Halloween. Just remember, those goodies are meant for trick-or-treaters—you can dig in after Oct. 31!
But here's some good news if you can't control your sweet tooth: There is plenty of chocolatey, gooey goodness available at Bergen County candy shops, and you can have all the sweets any time the craving strikes. But the best day to visit one of the specialty stores might be National Chocolate Day on Oct. 28. It's a "holiday" after all, so you won't feel as guilty if you overindulge!
If you want to make a trip today, next Thursday or any day, here are some of BERGEN's favorite chocolate shops that we know you'll enjoy:
Chocolate Etc., Wyckoff. From gift baskets and party trays, the offerings at this shop run the gamut. Waiting around for trick-or-treaters on Sunday? Be sure to stay cozy with one of their Halloween hot cocoa bombs.
*382 Main St., Wyckoff, 201.891.3711
Conrad's Confectionery, Westwood. Stop by for jack-o-lantern chocolate pops, chocolate discs and chocolate-covered pretzels or pick up a bag of their popular non-pareils—decked out with orange, yellow and red sprinkles. Note to Conrad's ice cream fans: The parlor closes for the season on Oct. 23!
*107 Westwood Ave., Westwood, 201.664.2895
Critchley's Chocolate and Candy, River Edge. This small shop is big on chocolate, and their goodies—from covered strawberries and pretzels to seasonal gift baskets and bags—are sure to put smiles on every face.
*812 Kinderkamack Rd., River Edge, 201.967.1800
Genevieve's Home Made Chocolates, Garfield. Chocolate makers here have been creating festive ghouls and goblins since 1944. They're the perfect size to share with trick-or-treaters or to devour all by yourself. (We wouldn't judge if you choose the latter!)
*174 Ray St., Garfield, 973.772.8816
Matisse Chocolatier, Englewood. Every day is a holiday at Matisse, which creates custom chocolate for nearly every occasion. So while you're picking up Halloween hearts and cocoa bombs, you might be able to find some early holiday bark as well.
*260 Grand Ave., Englewood, 201.568.2288
Mrs. Hanna Krause Candy, Paramus. Navigating around mall traffic is a breeze when you have this gem of a candy shop in sight. Once inside, you'll find plenty of spooky and fall-themed treats like dark chocolate cats and milk chocolate owls and skulls.
*89 Westview Ave., Paramus, 201.843.0337
Now that you know our favorite chocolate shops, send us a message and tell us all about yours. Remember to tag us (@bergenmagnj) in all your Halloween photos as well!