Graduations Are a Go!
Gov. Phil Murphy is permitting outdoor, socially distanced graduations beginning July 6, but here's how our local schools are celebrating their seniors in the meantime.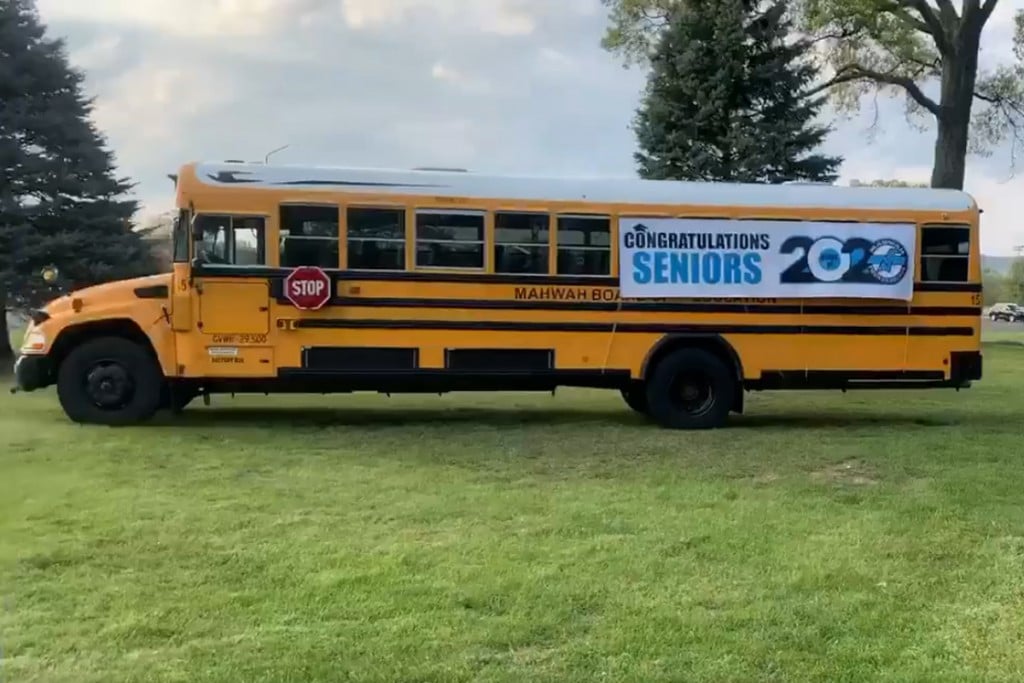 High school graduates, parents and faculty undeniably breathed a sigh of relief this week when Gov. Phil Murphy declared that starting July 6, outdoor graduations are permitted statewide (as long as social distancing rules are followed). And while some schools are hard at work figuring out the logistics of their in-person graduations as we speak, they're not letting their seniors, who already missed out on prom and other major milestones, go unnoticed in the meantime.
From hand-delivered gifts to personalized banners displayed around town, these nine Bergen County districts are going all out to show their love for their graduating class of 2020:
Mahwah High School faculty members dropped off a cap and gown, a sign, a vintage-style map of Mahwah and long-stemmed roses to the homes of each of their high school seniors. Staff also hung a banner celebrating the grads on a school bus that sits in the school's (now-empty) parking lot.
Northern Highlands Regional High School's seniors also got surprise visits from their faculty, who hand-delivered personalized banners to each of their homes. (They kept their social distance of 6 feet, of course!)
Ridgewood High School's alumni association gifted all 436 seniors with banners that were then hung around town, including on high school grounds.
Northern Valley Regional High School of Old Tappan hung up one large poster on its grounds listing each of the graduates alphabetically, along with an inspiring message: "We love you! We miss you! Please continue to symbolize hope!"
Ramsey High School parents and staff expressed their love for their class of 2020 with this "We <3 Our Seniors" sign sprawled across the school's Great Lawn.
Glen Rock High School, at the suggestion of two senior parents and the BOE, installed a banner for each member of the senior class outside the school. The banners were sponsored by the district.
Westwood Regional High School showed their love for the class of 2020 in a similar manner by printing out each student's yearbook photo onto a large poster board and lining them along the baseball field.
Ridgefield Memorial High School installed their seniors' banners right in the center of town, in nearby Columbus Park, to display their love for their graduates front and center.
Hasbrouck Heights High School's Project Graduation team took a more lighthearted approach to the banner trend, incorporating a pandemic-appropriate emoji wearing a facemask and two rolls of toilet paper into their display. Residents can't miss it when driving along the Boulevard.
Is your school doing anything special for the class of 2020? Send along a photo, video and brief description to BERGEN's editor in chief Rita Guarna at rita.guarna@wainscotmedia.com for a chance to be featured in a future edition of our newsletter!