Great Grandson's Vlog for the Future
Peter Hastings, a video production teacher at Paramus Catholic High School, has come up with a special project for his students.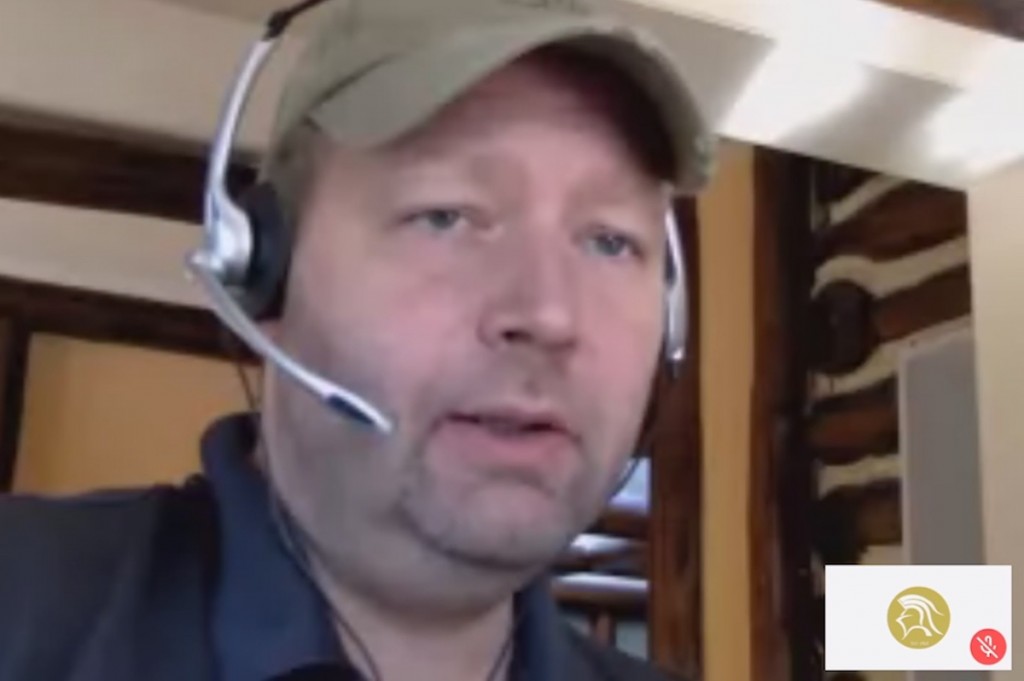 The last time a health outbreak of this magnitude occurred it was 1918. The outbreak lasted until 1920. Bertha Hastings of Stony Point NY was a young mother of 43 then when she caught "The Spanish Flu" and died leaving behind her husband Fred and five young children. Today her great grandson Peter Hastings 43, a video production teacher at Paramus Catholic High School in Paramus, NJ, often remembers her story. He often wishes that her story could have been documented so he could have a record of family life during this era.
During this recent outbreak Hastings is no longer allowed to access PC's tv studio or equipment for his class assignments due to emergency regulations. Instead he now teaches virtually from his log cabin in Butler NJ. He uses Google Meet a conference streaming application. Students can ask questions through their mic, or in the provided chat box. Hastings broadcasts to each class every school day for instruction time. He keeps in contact with students through email and Plusportals the school's online website for student classes.
In lieu of the students video production work, Hastings came up with a great special project with purpose. Hastings is requiring students to create a daily Vlog or video log of their day. Students can document each day by talking about what they did, stating current world events and making predictions for future events.
Hastings currently has over 100 students documenting each day of this outbreak since March 20th. He hopes to store the footage permanently and make it available through the school, so future generations can understand what life was like during this historic outbreak. Hopefully, someday Hastings students can show their great grandchildren their Vlogs so they can prepare for any potential outbreak that occurs in the distant future.