Green Beans with Herbs
A delicious side dish recipe for green beans cooked in broth and herbs.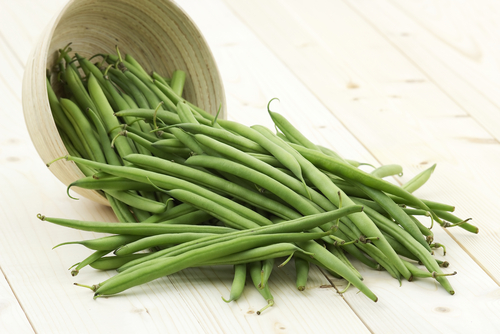 Ingredients:
1 lb fresh green beans, washed and trimmed
1 red onion, chopped
2 Tbsp olive oil
2 garlic clove, minced
1/2 cup vegetable broth
1 Tbsp fresh oregano, chopped
1 Tbsp fresh parsley, chopped
salt and pepper to taste
Directions
1. In a Dutch oven or skillet, sauté onions in olive oil over medium heat until tender, about 6-8 minutes.
2. Add garlic to the pan, stirring often until tender and golden brown.
3. Add the green beans, vegetable broth, oregano, parsley, and salt and pepper to taste.
4. Bring to a boil, reduce to simmer and cover.
5. Simmer for 8-10 minutes or until the beans are tender.
6. Serve immediately.
(Serves 6-8 as a side dish)