Gregory S. Difelice, M.D.
Hospital for Special Surgery Paramus Outpatient Center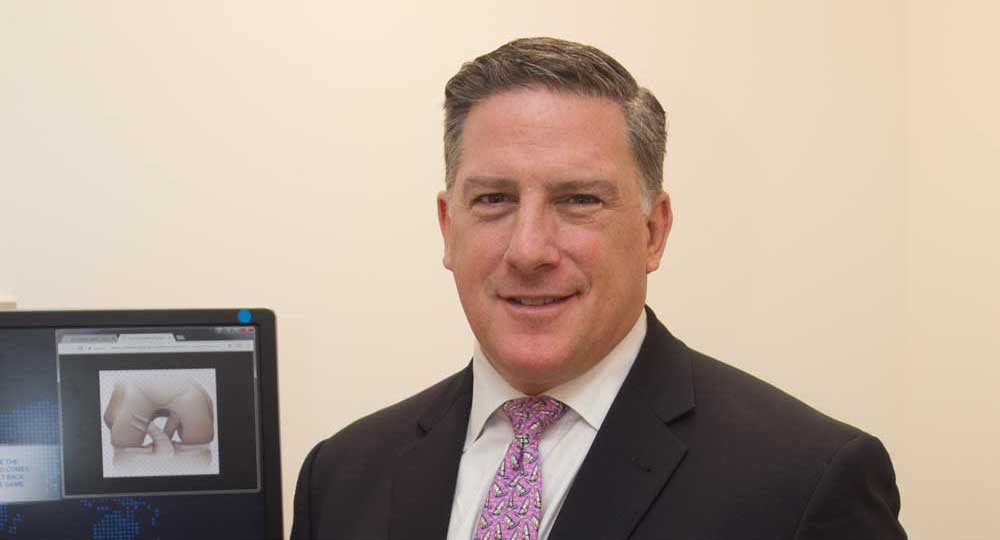 DR. GREGORY DIFELICE'S EXTENSIVE TRAINING, broad experience and his innovative "less is more" approach to surgery led peers to choose this distinguished native New Jersey sports medicine and orthopedic surgeon as one of the year's Top Doctors.
With over 20 years in the sports medicine and joint replacement surgery field, Dr. DiFelice's many accomplishments include pioneering a minimally-invasive procedure to reattach the ACL called ACL Primary Repair, specializing in robotic partial knee replacements which avoids total-knee replacement and he's recognized as an expert in treating severe and complex injuries, such as multi-ligament damaged knees, that most doctors turn away. In addition, he teaches doctors around the world complex, cutting-edge surgeries he's developed with Arthrex, the world's largest sports medicine company.
Dr. DiFelice brings his advanced, world-class training to New Jersey's Hospital for Special Surgery Paramus Outpatient Center (HSS), the country's premier orthopedic hospital, where his treatments have dramatically optimized his patients' speed of recovery and surgical outcomes. "Surgical volumes of both the surgeon and the hospital are proven to be critically important to patient outcomes," says Dr. DiFelice. "At HSS, we do over 35,000 orthopedic surgeries per year and lead the world in orthopedic and rheumatologic research. It is not possible to find a better place to bring your musculoskeletal problems."
140 E. Ridgewood Ave., Suite 175-S, Paramus, NJ 07652 • 212.746.4993 • gregorysdifelicemd.com