Happy New Year, Happy Birthday
It's a new year for the rest of us, but it's the start of the 108th (!!!) year of life for Martha, who celebrated COVID-style at CareOne nursing home in New Milford.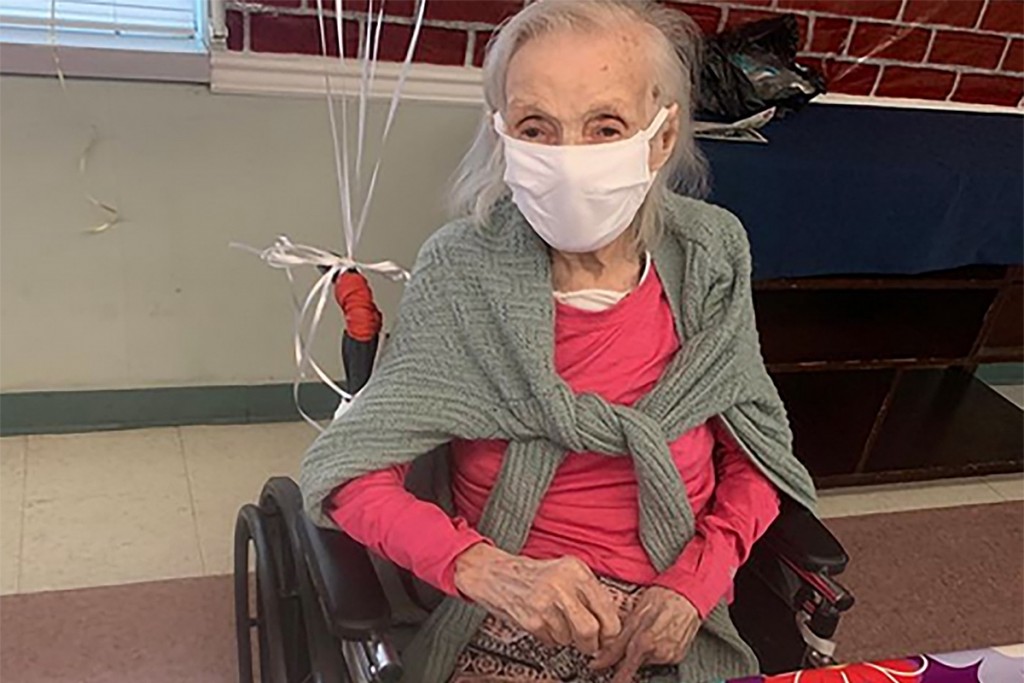 The end of 2020 was extra special for Martha, a resident at CareOne New Milford. On Dec. 28, 2020, Martha celebrated her milestone 108th birthday with a celebration thrown by staff at the facility. Held in the residents' day room while distanced from other residents and employees, Martha and her party guests got to enjoy delicious cake, refreshments and a resounding round of "happy birthday" and cheers. "She is a friendly lady who loves socializing, so this year has been tough for her," New Milford administrator Patricia Wood tells BERGEN of the guest of honor. The New Milford native has been at CareOne since August 2015 and enjoys painting, reading books and listening to music. Share your happy birthday messages for Martha in the comments on @careonemgt, and for more of what's going on around Bergen County, follow us on Instagram @bergenmagnj.