Have a Barrel of Fun (and Wine)
Visit a wine tasting or class in Wallington and take home your craft!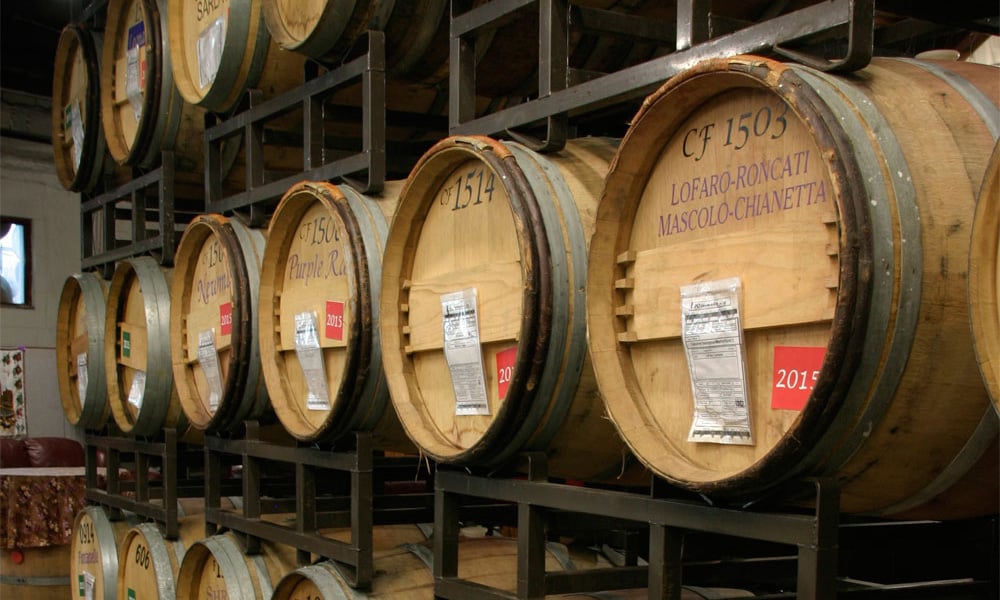 Inside a nondescript warehouse in Wallington is Make Wine With Us, where wine novices and aficionados can enjoy free autumn wine tastings and sign up for wine-making classes. The best part? Whatever the "students" make (the vino, the bottles, the labels) is theirs to keep!
The classes are offered each spring and fall and available at different experience levels, says Diann Greco, who co-owns the facility with John Gizzi Sr. Wine lovers can make a one-quarter barrel of wine, which yields five cases (60 bottles). Want more? Go for a half, three-quarter or a full 59 gallon French Oak barrel (that's 288 bottles of your favorite red or white!). Speaking of red or white, you have the option of choosing which wine to make. Grapes are shipped from various regions of California, and juices are imported from Italy to produce the vino. Those who sign up will crush and press the grapes at the Wallington facility, where the wines sit in their barrels for a minimum of nine months before they are bottled.
"People of all walks of life are bottling their own wines," Greco says. "Wine doesn't have to be in your blood to do this. We guide you the whole way and guarantee each bottle for three years."
Make Wine With Us, 21 Currie Ave., Wallington, 201.876.9463; makewinetasting.com