Have Leash, Will Travel
We ask Bergen family-vacation veterans: "Where were you bound with that hound?" By Daria Meoli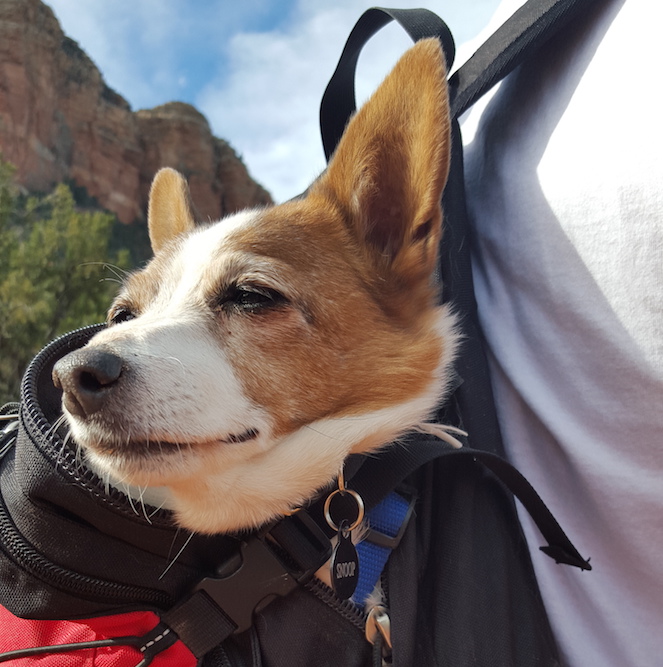 When it's time to consign the dog to a kennel and pack up the car for a trip, some families flinch. It's not a true adventure for the tribe, they decide, unless Rover comes along too. That can cause complications—and golden memories—as four local families attest:
The lucky dog: Franek
His people: The Krawczyk family
Hometown: Westwood
Destination: Hilton Head, S.C.
Getting there: Two years ago, when Robert and Sabrina Krawczyk woke their 4-year-old twins at 3 a.m., Franek, the family's Russian toy terrier, knew something was up. As they loaded the car for a road trip, Franek kept jumping in. "There was no way he was going to miss any part of this vacation," Sabrina says.
On the 12-hour drive, Franek rode in comfort, taking long naps in the dog bed or leaping from lap to lap. His favorite roadside attraction was the dog run at South of the Border, the famous South Carolina I-95 rest stop.
What they didn't expect: That Franek would eat sand on the beach, so much that he got sick. There was also more cleanup than would have been required on a sans-canine vacation.
Upon arrival at the pet-friendly rental condo, Franek settled right in. He spent quite a bit of time investigating the scents left behind by former furry guests. The rental was on a golf course, and Franek barked whenever a golf cart went by.
Next time, they will…Bring their other dog, Tilly,along too. (Tilly got left behind because there wasn't space for her, and unlike Franek, she didn't "complain.") Despite the cleanup, the Krawczyks would travel with dogs again in a heartbeat.
The lucky dog: Marvin
His people: Kelly and Dan Morgan Hometown: Ridgewood
Destination: New England
Getting there: As the couple stopped in quaint downtowns on the way to Maine, shop owners welcomed their Boston terrier Marvin with cookies and water.
What they didn't expect: That Marvin would be treated like a rock star. The family stayed at Boston's Kimpton Onyx Hotel, which rolled out the red carpet for this canine VIP. Before even checking in, the Morgans were greeted by a "Welcome Marvin!" sign. A fresh bowl of water and food were ready for Marvin at the reception desk, and a pet concierge made sure he got walks when his people had the nerve to go shopping or to dinner without him.
While on the road trip, the Morgans took Marvin on a hike. As they passed a scenic pond full of lily pads, they did not expect the bold pooch to jump in. Boston terriers are not known for their swimming, and as the panicked couple got ready to jump into the chilly water, Marvin's little head popped out and he climbed up onto the rocky shore. "I guess he just needed to cool off," says Kelly.
Next time, they will…Give Marvin the front passenger seat. "Otherwise he's jumping all over me trying to get comfortable,"says Kelly, "and I end up with bruised legs!"
The lucky dogs: Angel, Snoop, Andy and Pappy
Their people: The Lundquist family
Hometown: Mahwah
Destination: Arizona
Getting there: Annual trips to their Arizona vacation home with their four dogs—a shih tzu, a Chihuahua, a pug and a Jack Russell terrier—regularly divided this couple, as Maria Tommasi-Lundquist would fly with two pups and her husband, Jim, would take the others on the road.
What they didn't expect: A shih tzu on the loose at 30,000 feet. On one flight, Angel escaped from her portable kennel under the seat in front of Maria and ran around under the passengers' feet. Catching her was no easy task. The scene was made even more comical by the flight attendants loudly scolding Maria and fellow passengers jumping to her defense. Within a few minutes, a passenger was able to catch Angel, who stayed in her kennel the rest of the flight.
Not to be outdone, Andy the pug showed valor on a cross-country trip. Jim had pulled his pickup off the road in Tennessee to have lunch when a man tried to rob him. Pint-sized Andy came to the rescue, and frightened the would-be thief away.
Next time they will… Check the lock on the portable kennel before boarding a plane with Angel. (But Maria cringes at the thought of ever leaving their furry foursome behind.)
The lucky dog: Savannah
Their people: The Orsini family
Hometown: Oakland
Destination: Outer Banks, N.C.
Getting there: Adopted from an Oakland shelter, Savannah was Jessica and Bobby's first baby and used to traveling with the couple. When the Orsinis and several friends got together to rent a large beach house, Savannah was free to roam around off-leash. The mutt was so well-behaved that the house guests easily forgot she was around.
What they didn't expect: That their pup had a Polish palate. As Jessica was unpacking the car, she noticed that the refrigerator door in the kitchen was open and Savannah was helping herself to some kielbasa that one of the families had brought along. To avoid starting the vacation off on the wrong foot—and to preserve Savannah's "good dog" reputation—Jessica cut off the part of the kielbasa with the teeth marks and put the rest back into the fridge.
Next time they will…Bring crates, says Jessica. "Crates are another thing to pack, but when dogs are in a strange place, you don't know what they will do. I will feel more comfortable being say to my dogs, 'OK, guys, when we aren't here, this [a crate] is where you are going.'"
The Orsinis lost their dear Savannah a couple of years ago and have recently acquired two more dogs. Because they're still young and energetic, these pups haven't taken a trip with the family—yet.