Healthcare Professionals to Watch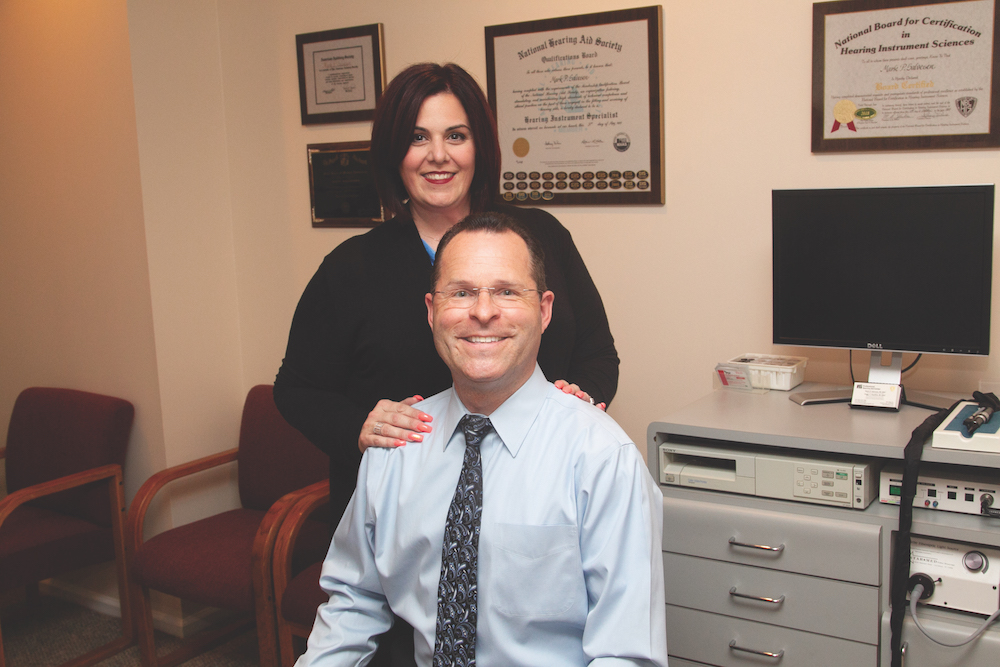 Professional Hearing Aid Center
681 Main St., Hackensack, NJ
201.343.1980 | professionalhearingaids.net
Mark Salvesen, BC-HIS, Founder of Professional Hearing Aid Center along with Peggy Stanlick, BC-HIS have been serving the community proudly for over 30 years.
"We are very fortunate to do what we love," says Salvesen. "At the end of every day, we are helping people improve their lives." Stanlick concurs, "Each person is unique and individualized care is our primary focus." Salvesen is proud to be one of the only family owned and operated Hearing Centers in the County and extremely proud to welcome his daughter, Tara, into the practice representing the 3rd generation of the family helping people to hear better. Professional Hearing Aid Center remains dedicated to providing our community with cutting edge technology and an award winning professional staff. Your hearing is important; let us help you on your journey to better hearing.­

Lori Nuzzi, DC.
Nuzzi Chiropractic Lifestyle Wellness Center
12 Goffle Rd., Midland Park, NJ 07432
201.447.2570 | Nuzzichiro.com
Dr. Lori Nuzzi has always pushed the creative envelope in delivering health care.
Early in her career she became disenchanted with the traditional model of micromanaging health issues and asked, "Why are we treating pain and not the whole person?" This question led Dr. Nuzzi to pioneer a center focused on lifestyle modification and patient education. She's completed advanced certifications in functional movement and complex biomechanics. For over 25 years, Dr. Nuzzi and her exceptional team have provided chiropractic care, massage therapy, sport-specific rehabilitation, exercise therapy, weight loss and nutritional therapies to maximize clinical outcomes. Call for an appointment and take control of your health.

Rolando Cibischino, D.M.D.
71 Summit Ave., Hackensack, NJ 201.342.7742 | smilebeautification.com
Dr. Rolando Cibischino has provided exemplary family, cosmetic and restorative dentistry in his Hackensack practice for over 27 years.
His goal is to connect with patients and become part of their healthcare team. Dr. "C," as he's known in the community, strongly believes in continuing education. As a TMJ specialist, he's completed an advanced Orofacial Pain Continuum at the Louisiana State University to better treat oral facial pain contributing to sleep disorders, TMD/ TMJ and other types of pain. In addition to his distinguished education, Dr. Cibischino teaches at Newark Beth Israel Medical Center. Meet Dr. Cibischino and you'll know why generations of patients return to him for dental care.