Hit The Ice At These 5 Bergen Rinks
Ice skating—indoors and out—is the perfect winter activity for friends and family.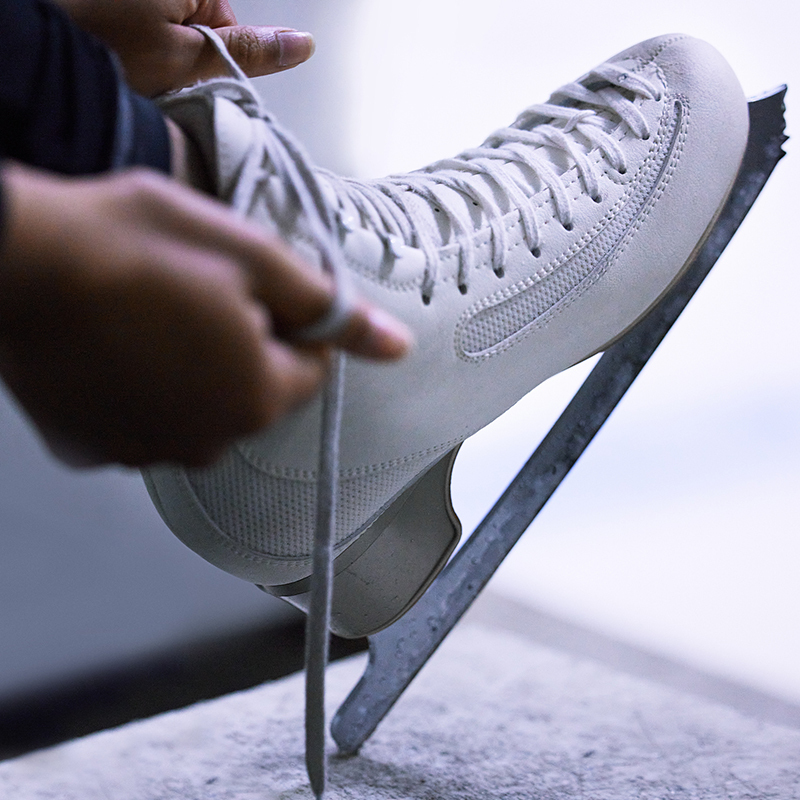 Were you feeling a little down after stowing away holiday décor? Here's an idea to lift your spirits: Take family and friends out for a session of ice skating. Whether you're a pro on ice or have shaky legs, skating is a fun way to get out of the house, get some exercise ('23 fitness goals, anyone?) and enjoy a laugh or two with your crew.
But don't wait for ponds and puddles to freeze over. There's plenty of ice time available now at Bergen County's indoor and outdoor rinks. Here are five places to get your skating on:
American Dream, East Rutherford. An NHL-regulation size indoor skating rink is one of the most popular attractions at the entertainment and retail mecca. When the Metropolitan Riveters women's pro hockey team isn't playing its home games on the ice, visitors can enjoy open skate sessions. Admission is $25 for non-peak days, $35 for mid-peak days and $35 for peak days. Fees include skate and helmet rental.
Fritz Dietl Ice RInk, Westwood. Bergen County's first indoor rink opened in 1958 and has been offering open skating, lessons, hockey clinics and more ever since. Be sure to check their online open skating schedule before you go, as the ice can be closed for private events. Admission is $15; skate rental is $5. 
Ice House, Hackensack. The county's premier skating destination features four NHL-size rinks and has had its share of hockey pros, gold medal-winning Olympians and high school champions take to the ice. It's also a hit with Bergenites of all skill levels, who come here for lessons, practices and open skating. Admission is $11, skate rental is $6 and locker rental is 50 cents. There is a pro shop and a concession stand on site as well.
Mackay Park, Englewood. The open sides at John T. Wright Arena allow brisk air to pass through the facility, giving skaters an open-air experience—but the roof allows ice time even during inclement weather. Public skating is offered on Saturdays from 1 to 3 p.m. and on Sundays from 2 to 5 p.m. Admission, which includes skate rentals, is $10 for Englewood residents and $15 for all others. Helmets and gloves are required for all children. Registration must be completed online.
Van Saun Park, Paramus. Outdoor skating continues through February at Bergen County's Winter Wonderland, weather permitting. Check the event website for open ice times and registration. Tickets are $10 (plus fees) and includes skate rental. 
If you want a change of scenery, here are four nearby rinks to enjoy open ice with family and friends.
Bear Mountain Ice Rink, Tompkins Cove, N.Y. The outdoor facility has public sessions, lessons and skate rentals on weekends (weather permitting). Admission is $5, skate rental is $10.
Ice Vault, Wayne. Home to several adult and youth hockey leagues, the indoor facility is also open for public skating. Admission is $15, skate rental is $5. Check the center's website for updated ice times.
Palisades Center Ice Rink, West Nyack, N.Y. Located on the fourth floor of the mall, the rink offers lessons, hockey clinics and open skating. Public session admission is $12, skate rental is $4. Check the online schedule for ice times.
Richard J. Codey Arena, West Orange. The indoor facility at South Mountain Recreation Complex is home to high school hockey, skating lessons, private parties and open public sessions. Rates are $9 for ages 16 and older, $7 for children 15 and under as well as seniors. Skate rental is $5. Check their updated skating schedule online before you go.
Where are your favorite ice skating rinks? Tell us on Instagram @bergenmagnj.