Holiday Cheers
It's been a tough year, but this sweet sip will help you celebrate the season.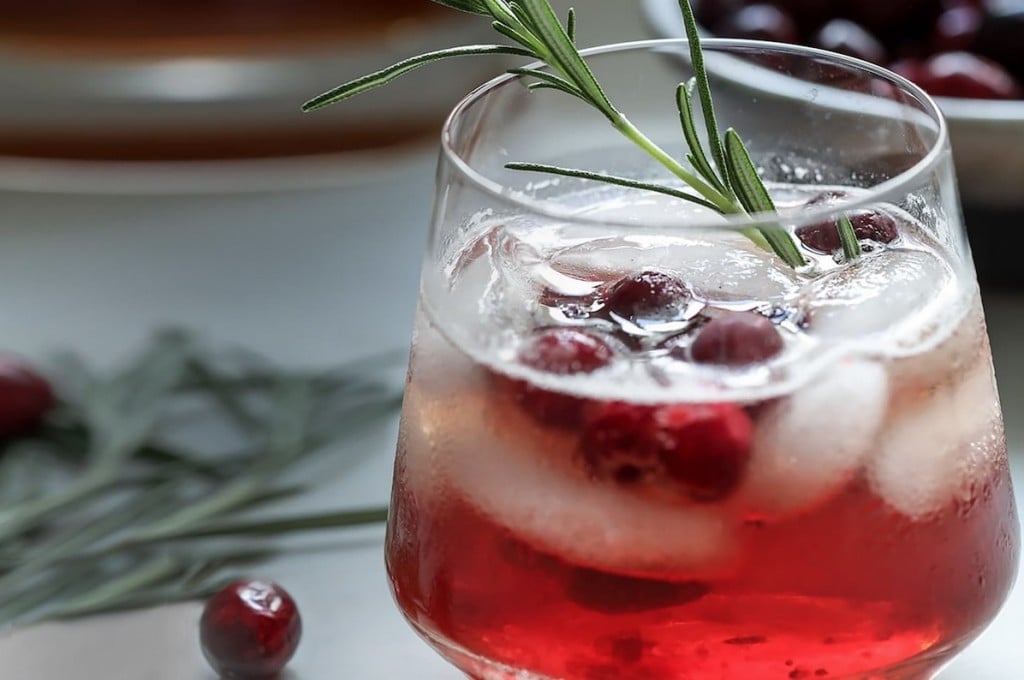 MAPLE CRANBERRY BOURBON COCKTAIL
Serves: 2
INGREDIENTS
4 oz. bourbon
3 oz. cranberry juice
2 oz. maple cranberry syrup (adjusted to your desired level of sweetness)
2 oz. seltzer or club soda
maple cranberries and rosemary sprigs, for garnish
FOR THE MAPLE CRANBERRIES
1⁄2 cup real maple syrup
1 cup fresh cranberries
DIRECTIONS
Begin by preparing the maple cranberries and maple cranberry syrup. In a small saucepan, mix the maple syrup and fresh cranberries. Simmer until the cranberries begin to burst (about five minutes). Remove from heat and cool completely. (You will have enough maple cranberries and syrup to make 5–6 cocktails.)
Next, add ice to two rocks glasses. Top each with a tablespoon of the maple cranberries. Set aside.
In a cocktail shaker filled with ice, add the bourbon, cranberry juice and maple cranberry syrup. Shake vigorously.
Strain into the prepared rocks glasses. Top each with a splash (1 oz.) of seltzer water. Garnish with a sprig of rosemary.
Recipe courtesy of inspiredbycharm.com