Horror on the Hudson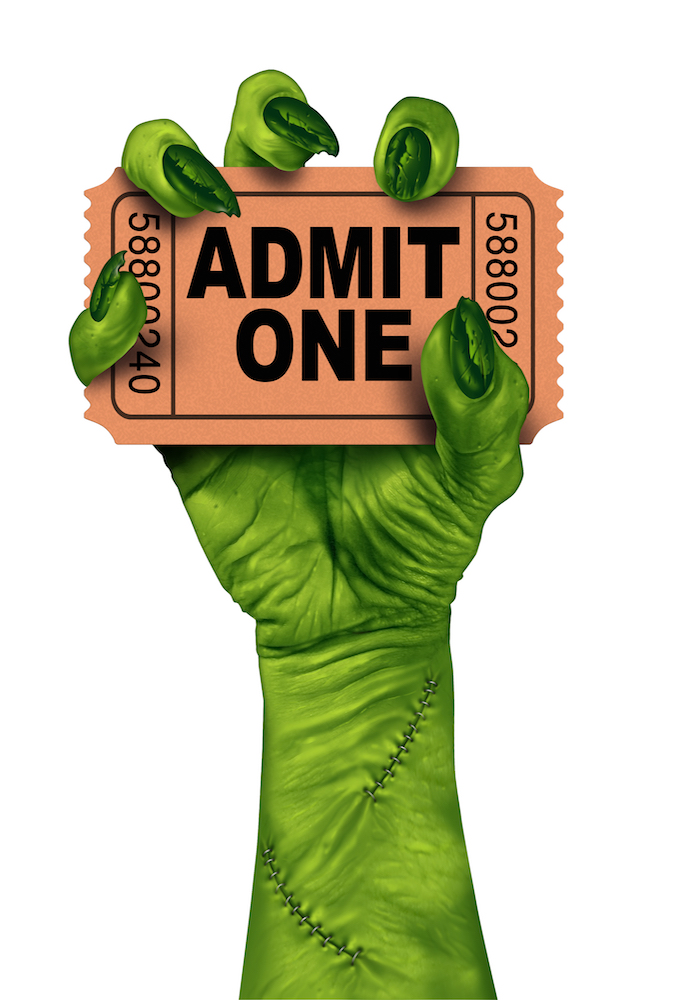 Friday the 13th is arguably the spookiest day around—one of the most infamous horror movies ever is even titled after the feared day! And to mark the upcoming date (FYI: the next one isn't until April 2018), the Fort Lee Film Commission is hosting its annual "Horror on the Hudson" outdoor movie event on 10/13 at Ross Dock in Fort Lee. Featured will be Abbott and Costello's The Time of Their Lives, a comedy/horror film about a young soldier mistaken for a British spy who is shot by American troops and becomes a ghost. Locals can watch the film "in the shadows of the mountains where Washington was stationed," says Tom Meyers, executive director of the commission.
The Fort Lee Film Commission has been teaming with Palisades Interstate Park for these kinds of film projects for more than 20 years, explains Meyers. "Last year, we showed two versions of Twenty Thousand Leagues Under the Sea: the one from Disney and the 1916 movie that was partially filmed in Fort Lee." History is important to the group, and most of its fall events lead up to a Revolutionary War reenactment of George Washington and his men at Fort Lee. There will also be fun short films shown before the movie begins, all most likely reflecting the theme of Friday the 13th. The event is free and meant for all ages—all you need to bring is a blanket or lawn chair and a snack to munch on. For more information, visit fortleefilm.org or call 201.693.2763.