How Sweet it is
The elegance and style of this 16th birthday party is matched only by its guest of honor.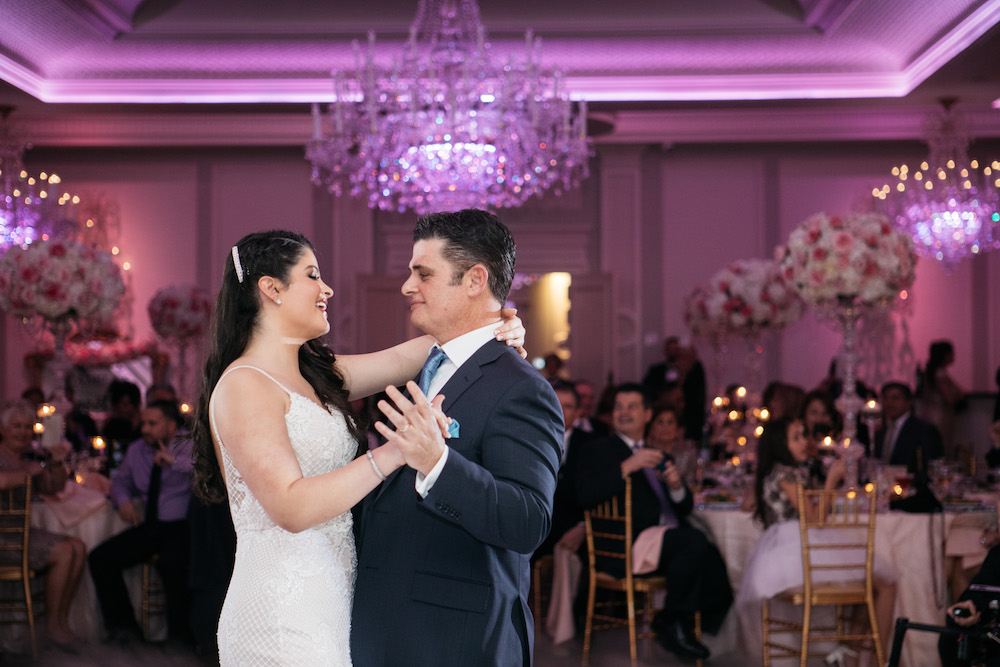 It's every little girl's dream: a coming-of-age celebration filled with glitz and glam and shared with hundreds of her closest family and friends. That's exactly what Englewood Cliffs teen Camila Scherrer got for her 16th birthday, a party worth featuring on a reality TV show but without any of the drama and spectacle that makes those programs notorious.
"Camila is very mature for her age," notes party planner Nada Khairullah, who owns Ridgefield-based Wedded Events with her husband Ayham Hrib. "She wanted a Sweet 16 that was very elegant and sophisticated with just a few girly touches—no themes. She recognized that the party symbolizes the transition to becoming a woman."
Camila was humble throughout the planning process, with many of the decisions made by her parents. Mother Vanessa and father Robert Scherrer actually came up with the idea of an extravagant event, first securing the right venue—the Rockleigh Country Club—then scouring Instagram and other social media outlets to find a top-notch firm to organize and throw the party. But it was good old word of mouth that ultimately connected the family with Wedded Events.
"The owner of Memories Bridal by Reem in Ridgefield, the boutique that sold Camila her Sweet 16 dress, recommended us, and the rest is history," Khairullah says.
Camila's mother was so excited to start planning, Khairullah says, adding that Camila wasn't even present at the first appointment. "I asked her why she wanted to throw her daughter such a big party, and she said because 'Camila is a straight-A student, never argues or gets in trouble,'" Khairullah recalls. "She wanted to do something special for her daughter."
Khairullah took "special" to another level. A believer in good first impressions, Khairullah and her team built a 5.5-foot-tall tabletop tree that greeted all who entered the Rockleigh. The tree, decorated with roses in various shades of pink, held the name cards of each of the 250 guests. Further inside was a hot pink carpet leading to a step-and-repeat area, where a professional photographer snapped paparazzi-style photos of the revelers in front of a backdrop adorned with roses. This wasn't a pay-for-your-photos operation either—the high-quality images were printed on site and given to the guests.
The reception area and party room were decorated lavishly and elegantly. Khairullah lined dining tables with custom linens and rested each dinner plate on a diamond crystal charger. Tables also featured custom-made menus by Boxed Wedding Invitations and 37-inch-tall crystal candelabra centerpieces that held hydrangeas and roses. The guest of honor and her court, meanwhile, sat at a majestic 16-foot-long table that featured a gold and tufted base with 300 crystals and was topped with (naturally) pink and white roses from end to end. While Camila sat in a large throne, each member of her court had her own gold heart-shaped chair imported from Dubai.
From the decorations and custom furniture to the food (lamb, salmon and Haagen Dazs ice cream for dessert) and entertainment, Camila's parents spared no expense.
"They wanted to go all out," Khairullah says, "and they did—all for their daughter."