How To Donate Blood In New Jersey
Blood banks and hospitals all over the country are running low on donations. Find out how to help—and who qualifies—in Bergen County.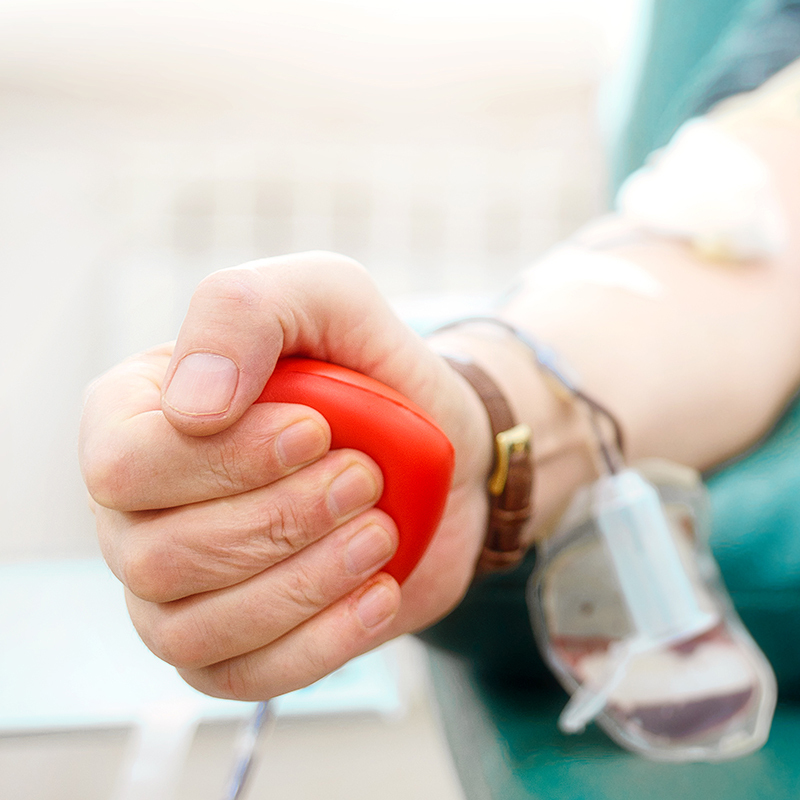 In January 2022, the American Red Cross declared its first-ever national blood crisis due to a severe blood shortage resulting from complications of the pandemic. Though supplies are recovering, blood banks and hospitals all over the country are still experiencing shortages. But you can help, and there's no better time than now to act—February is American Heart Month. Those who are eligible (especially those with the universal "Type O" blood type) are urged to donate blood and platelets ASAP.
In New Jersey, there are three main qualifications you must meet in order to be eligible to donate blood, according to RWJBarnabas Health. Donors must be:
At least 16 years old (those under 18 require parental consent)
At least 110 lbs. (16-year-olds must weigh at least 120 lbs.)
In generally good health
There are blood drives going on almost every day all over our county. The easiest way to find a blood drive that's convenient for you is to type in your zip code at redcrossblood.org to see where and when there are appointments available. Many local churches, YMCAs and community centers run blood drives.
Otherwise, you can make an appointment at a designated blood donation spot, including Vitalant Blood Donation at New Bridge Medical Center in Paramus, the New Jersey Blood Services in Paramus and Haemopharm in Fort Lee, to name a few.
And if and when you give blood, you're certainly not doing so in vain (uh, vein?). By donating, you're helping patients who require transfusions, mostly those with cancer, chronic disease, trauma and burns, according to Red Cross. Who you help depends on your blood type, how much you give and whether you donate plasma, platelets or blood.
Though New Jersey doesn't pay donors for their blood, there are benefits for you too, according to Columbia Medical Center. Essentially, donating blood is like getting your own mini physical, since prior to donating, you'll be screened for infectious disease and your vitals will be taken. Donating regularly has heart benefits for a donor, plus, it can improve your mental health knowing your altruism could be saving lives. A win/win!
Do you plan to donate blood—and potentially save a life? Tell us on Instagram @bergenmagnj.