How to (Safely) Celebrate Halloween 2020
October 31 will certainly be different this year, but it's not canceled entirely! Find out how some local towns are ensuring the fall holiday will be both fun and safe for 2020.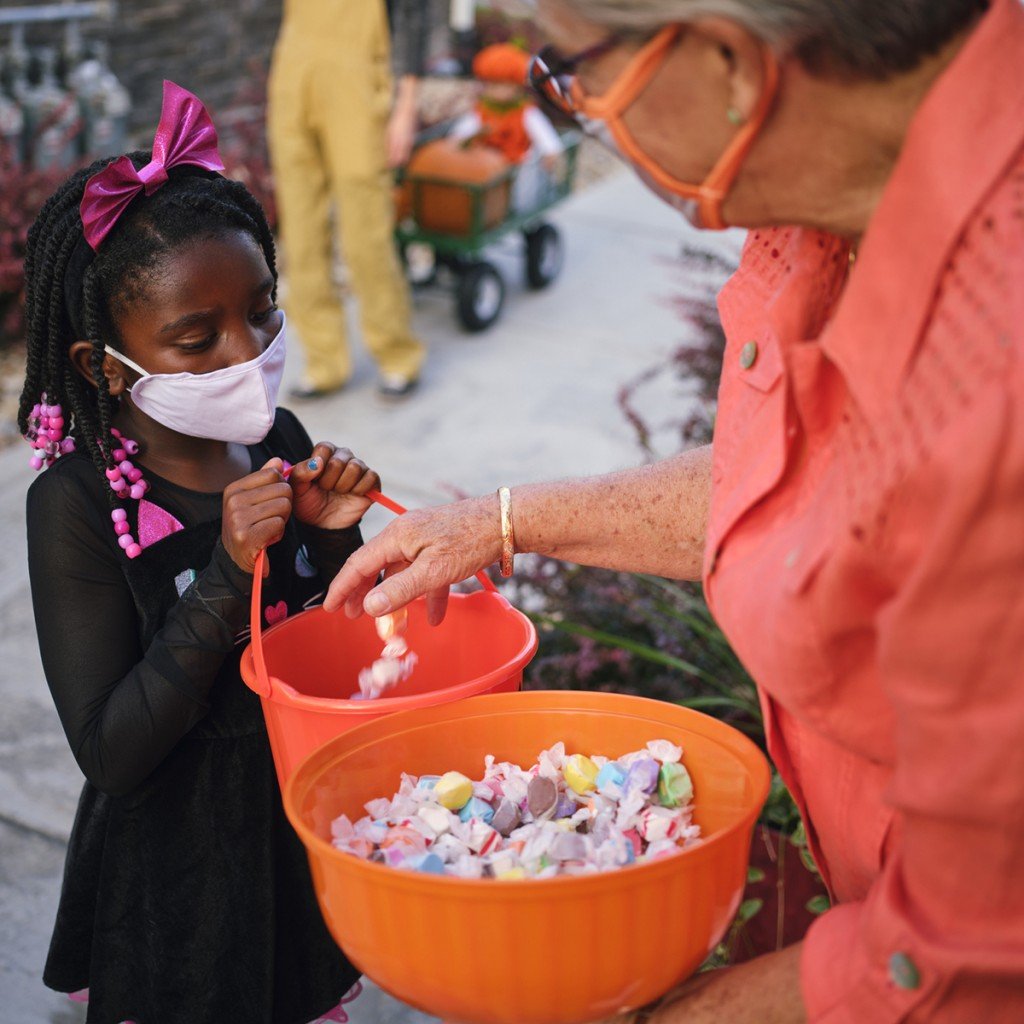 It's unclear how and if we'll be celebrating Thanksgiving and Christmas this year because—barring a heat wave—it's too cold in November and December to feast outside. But the good news for Halloween, at least from a pandemic perspective, is that many of the festivities take place outdoors anyway, where COVID-19 is less likely to spread. For this reason, Governor Phil Murphy gave the go-ahead last month for the spooky holiday and trick-or-treating to continue, albeit with some mandatory guidelines.
It's up to each municipality to decide how they'll handle celebrating on Oct. 31—some have canceled trick-or-treating, parades and costume contests altogether, while others have come up with clever ways to engage in the festivities while ensuring that participants maintain their social distance. Below is a sampling of what select Bergen towns are planning.
And note that no matter where or how you decide to celebrate Halloween, be sure to follow the New Jersey Department of Health's Halloween 2020 guidelines—wear a protective mask under your costume's mask, practice good hand hygiene and don't gather in large groups, for starters.
Closter: Bring your costume (and your mask) to the town's Halloween Parade and Costume Contest, which begins promptly at noon this Sunday, Oct. 25 at Borough Hall.
Fair Lawn: Though the town canceled its costume contest for 2020, the Halloween parade beginning at 10:30 a.m. Oct. 31 is still proceeding as scheduled as a walk-in, walk-out style event where participants must march along a guided route. Each child will receive a trick-or-treating bag filled with candy.
Leonia: The borough's recreation department is hosting "Halloween on Broad," a trunk-or-treating event across parking lots on Broad Avenue on Halloween from 10 a.m. to 2 p.m.
North Arlington: Instead of its usual trunk-or-treat, residents partook in a community-wide Pumpkin Patch at Fisher Field on Sunday, Oct. 18.
Park Ridge: Kids and their families should come on down to the town's Ragamuffin Parade at 3 p.m. this Saturday, Oct. 24 at Sulak Lane Field for a socially-distant march around the Park Ridge High School track.
If you'd rather not have to get out of your car to take part in the seasonal spookiness, round up the troops and drive by any of these three residential homes in the county, each of which has an impressive Halloween display to get you in the ghosts-and-goblins mood:
335 Main St., Ridgefield Park
143 Kipp Ave., Hasbrouck Heights
281 Clinton Pl., Hackensack