How To See A Rare Planet Parade
Morning glory: Bergenites have the unique opportunity to see five planets aligned in the pre-dawn sky.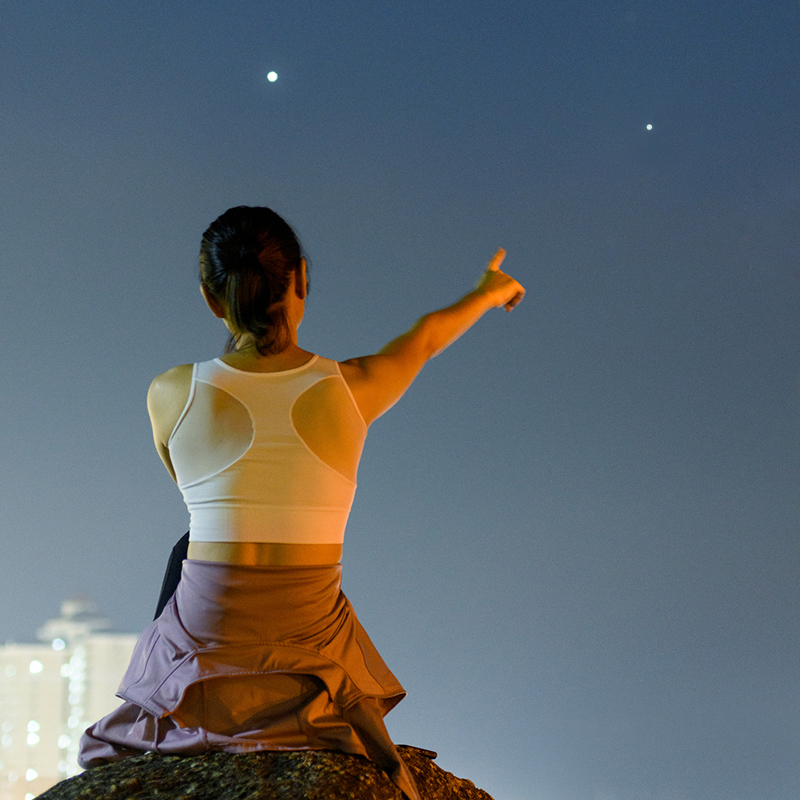 The stars are aligned for something special this summer—or more precisely, it's five planets that are in line. Whether you're an astronomy buff or a casual stargazer, everyone can catch a glimpse of the latest celestial phenomenon: the rare appearance of Mercury, Venus, Mars, Jupiter and Saturn in the same part of the sky.
This large planet parade is the first time in 18 years that these five have aligned in order. NASA says it will happen again in September 2040, so you better take a look now. To be certain you make the most of this rare sighting in the sky, here are a few tips to consider.
Time it right. The best time to see the planetary alignment was before dawn this morning, June 24, but don't fret: You can still get a glimpse through the end of the month. Early risers can catch the show about 45 minutes to an hour before sunrise, because the ideal viewing time is before 5 a.m.
Know where to look. You can stare at a starry sky for hours and not see the planets, so it's best to know where to direct your eyes. NASA recommends looking toward the southeast horizon before dawn. Pro tip: The waning crescent moon will appear between Venus and Mars. Still lost? Stellarium's online star map can help (be sure to change settings to real-time).
See clearly. No special equipment is necessary to see the five-planet alignment, as it's visible to the naked eye (just clear out the morning crust!). Mercury may appear dim and difficult to see, so a telescope or a pair of binoculars might clear the view. A specialty store like Bergen County Camera as well as chains such as REI and Dick's Sporting Goods offer an assortment of binoculars at various strengths and price points.