How, Where & When to Vote in the 2021 Bergen County Election
Tuesday, Nov. 2 is Election Day, and your vote counts. Here's everything to know about voting in Bergen County.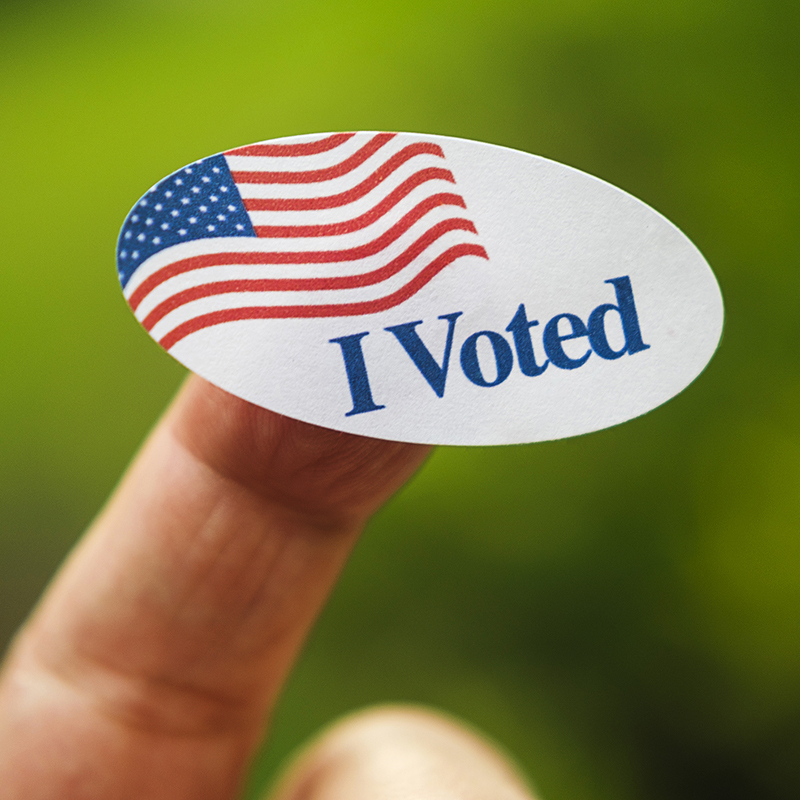 Make sure you rest up after Halloween. Two days later, Tuesday, Nov. 2, is Election Day, and it's a big one for New Jersey. Gov. Phil Murphy is running for re-election against Republican candidate Jack Ciattarelli, a former state legislator and businessman, while all seats in the state assembly and senate are up for vote.
Plus, most municipalities will have their own local elections too, such as voting for candidates for board of education and town council.
Not sure where to go, how to vote and when? Here's your handy dandy guide to Election Day 2021 in New Jersey:
Confirm your voter's registration. If you received a mail-in ballot, that means you're registered to vote in the county and are good to go (if not, sorry, but it's too late to register in time for this election!). You can either fill out the form and mail it in (note it must be postmarked by Election Day), drop it in a Secure Ballot Drop Box by 8 p.m. on Election Day or vote in-person.
Vote early in-person. If you want to beat the crowds at the polls or your work schedule doesn't allow for you to vote day-of, you can place your vote ahead of time. All of the following polling stations opened Oct. 23 from 10 a.m. to 8 p.m., and remain open for voters up until 6 p.m. on Sun, Oct. 31:
Jack Alter Community Center, 1355 Inwood Ter., Fort Lee
Administration Building 5th Floor Public Meeting Room, 1 Bergen County Plaza, Hackensack
Mahwah Senior Center, 475 Corporate Dr., Mahwah
Bergen Community College IT Building, 400 Paramus Rd., Paramus
River Vale Community Center, 628 Rivervale Rd., River Vale
The Williams Center, 15 Sylvan St., Rutherford
Tice Senior Center, 411 Chestnut Ridge Rd., Woodcliff Lake
Some organizations like the Teaneck-based Teach NJ are urging people to get out and vote with fun, family-friendly incentives. On Oct. 31, vote at the Rodda Center, and then stop by Votee Park Band Shell in Teaneck for games, food trucks, kids' activities and more.
Переглянути цей допис в Instagram
Vote on Election Day. Polls will be open on Tuesday from 6 a.m. to 8 p.m. Your mail-in ballot should specify your polling location, but if you're not sure, find your New Jersey polling station here.
 Await the results. We probably won't have to wait a week to find out the winners of the 2021 election like we did for the presidential election in 2020, but we likely won't get the results right away either. Stay tuned to local (and national) news broadcasts and sites like bergencountyclerk.org for up-to-the-minute results as they happen.
 Are you ready to vote? Will you be voting Murphy in for another term? Tell us below or on Instagam @bergenmagnj!