I. David Bough, Jr., M.D., FACS, Douglas Leventhal, M.D., Jonathan A. Lesserson, M.D., Jared M. Wasserman, M.D., FACS, Sima Mithani, M.D.
Ent & Allergy Associates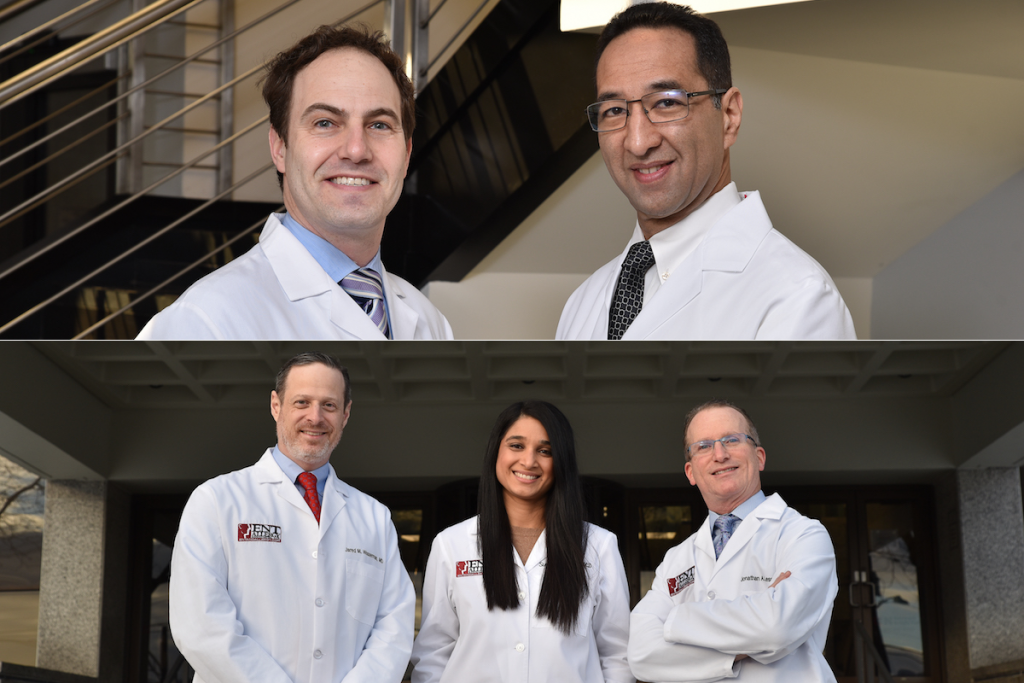 433 Hackensack Ave., The Continental Plaza, Suite 204, Hackensack, NJ 07601 • 201.883.106
690 Kinderkamack Rd., Suite 101, Oradell, NJ 07649 • 201.722.9850 • entandallergy.com
At Ent And Allergy Associates, LLP, the group is dedicated to providing a safe environment for you and your family to receive the finest Ear, Nose, Throat, Allergy and Audiology care. The group prides itself on top-tier talent, cutting-edge technology, and same-day accessibility. It's no surprise that many of the practice's physicians were named Top Doctors of 2021.
Drs. I. David Bough Jr. and Douglas Leventhal from the Oradell location are each board-certified otolaryngologists. Dr. Bough specializes in adult and pediatric otolaryngology, with expertise in nasal, sinus, throat and thyroid disorders. Dr. Leventhal is board-certified by the Board of Facial Plastic & Reconstructive Surgery and specializes in nasal surgery to improve both breathing and appearance, and sinus surgery.
Drs. Jonathan A. Lesserson and Jared M. Wasserman from the Hackensack office are both board-certified otolaryngologists specializing in Adult and Pediatric Ear, Nose and Throat care. Dr. Lesserson has a particular interest in minimally invasive surgical treatment of nasal and sinus disorders. Dr. Wasserman is a Fellowship-trained Laryngologist who treats complex laryngeal disorders. Dr. Sima Mithani has extensive training and expertise in all aspects of Adult and Pediatric Allergy & Immunology with a particular focus on allergic rhinitis, food allergy, asthma, urticaria, chronic cough, and eczema.