Ice Cream Selfie in Wallington
Tyler of Wallington celebrated his second birthday in style—with an ice cream truck and a matching selfie frame to boot!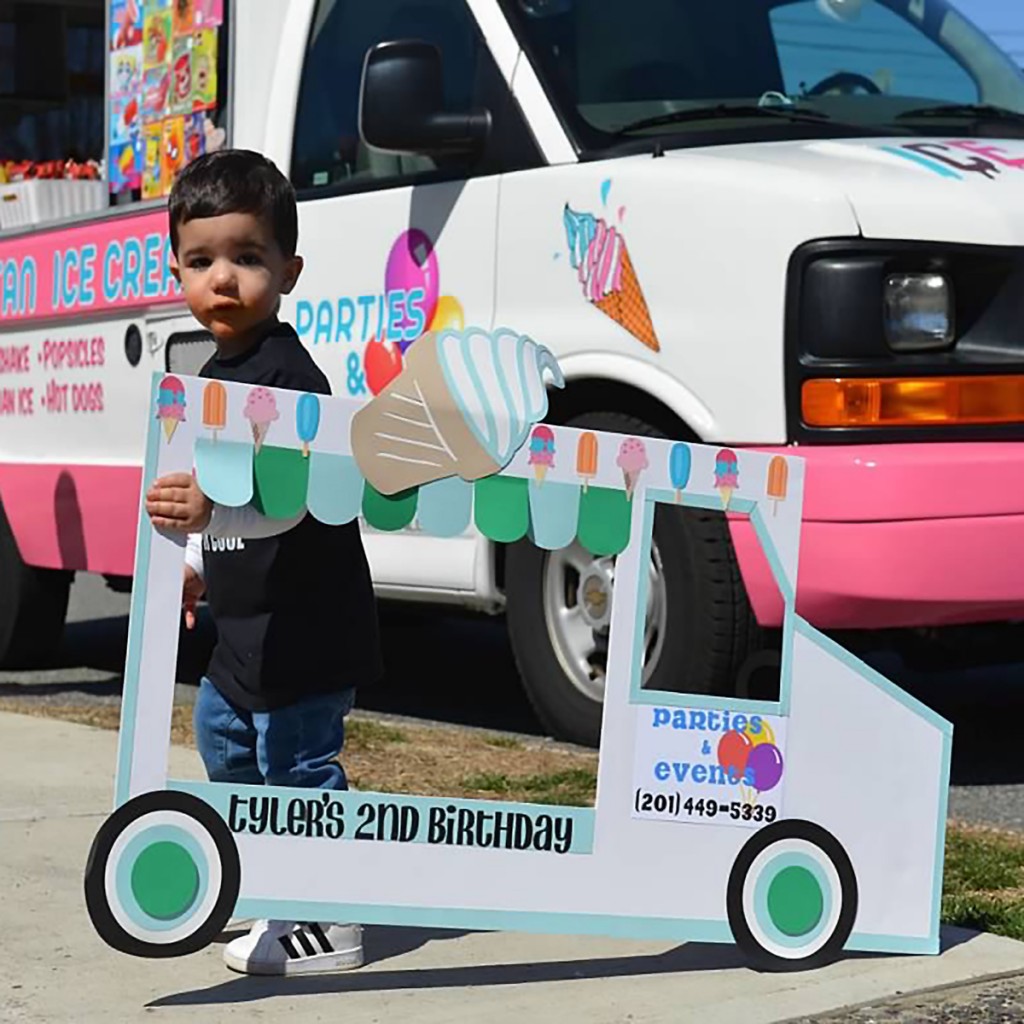 Parents have had to get creative throughout the pandemic, especially when it comes to planning socially-distanced birthday parties for their kids. Lorelei Gonzalez of Wallington booked the Union City-based Metropolitan Ice Cream Truck for her son Tyler's second birthday party on March 21. The little guy loves the frozen treat and ice cream trucks, Mom says, and he opted for both a SpongeBob character pop and a Chipwich ice cream cookie sandwich on his special day. One of his favorite parts of the celebration though was the selfie frame made by @gigisboutiqcrafts, a replica of the vehicle itself. "Tyler pretends to sell ice cream through the window of his replica ice cream truck photo prop," says Gonzalez. "It's his favorite!" For more of what's going on around Bergen County, follow us on Instagram @bergenmagnj.