Immaculate Conception High School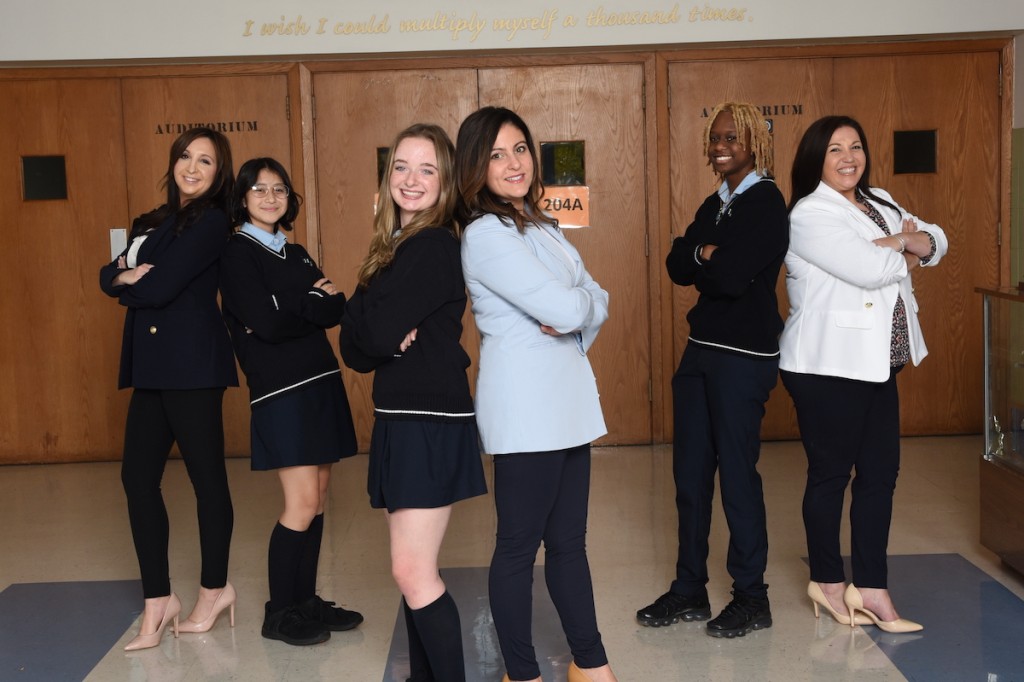 258 South Main St., Lodi, NJ 07644 | 973.773.2400 | www.ichslodi.org
Girls Compete, Women Empower One Another.
Immaculate Conception High School has been "Empowering Young Women Since 1915," so it comes as no surprise it has spearheaded a new program in partnership with Felician University. Students enrolled at ICHS with academic talents are invited to participate in taking college courses toward an undergraduate degree, while still enrolled in high school.
Taking great pride in their Felician-Franciscan core values: Respect for Human Dignity, Compassion, Transformation, Solidarity with People in Need, and Justice and Peace, the school's leadership team – Jessica Cutrona, Head of School, Nicole Mineo, Dean of Mission Integration and Kelly Koval, Dean of Academics – commenced the program to further expand this mission of empowerment.
Kicking off this Spring, as part of the Young Women's Leadership Development Program, certifications will be granted to ICHS's highly motivated students who will complete a program aimed to empower young girls and build leadership skills through collaborative projects, engaged classroom discussions, interactive internships and networking.
In preparing students to become confident young women, ICHS's curriculum of academic excellence, extracurricular activities and special leadership programs present limitless possibilities for girls to lead by example and realize their dreams with HEART, CONFIDENCE, SPIRIT and MIND.
Young Women's Leadership Development Program Overview: 12 credits
BUS120 – Business Communications (3 credits)
BUS300 – Ethics in the Corporate Environment (3 credits)
MKT225 – Personal Branding (3 credits) – Course to be developed
MGT450 – Leadership & Strategy (3 credits)
Courses are only $150 total per 3 credit course!