It Takes a Village
This talented trio is making history in three separate industries, but they have one thing in common—each hails from Ridgewood.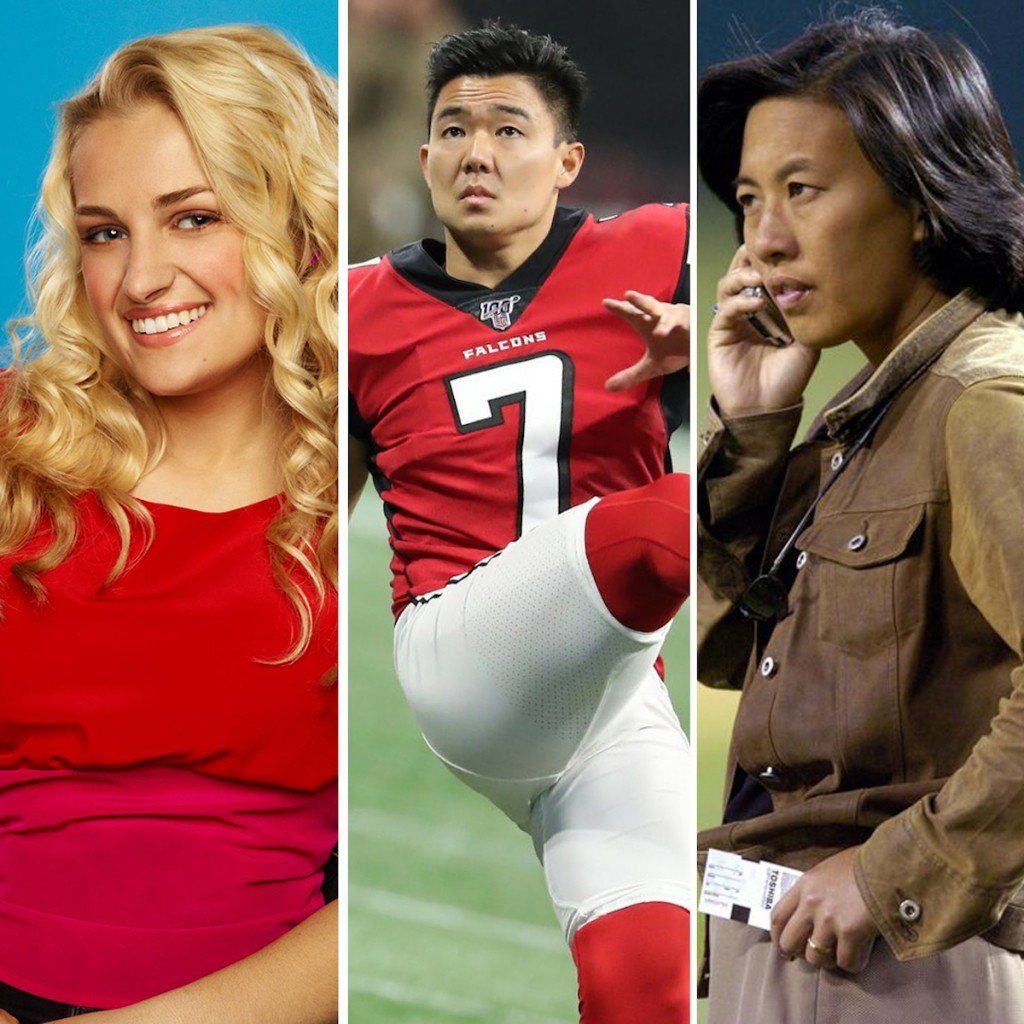 It's no secret that Bergen is a breeding ground for big-name talent: The county has raised countless of individuals who've struck fame for their achievements, from athletes and astronauts to movie stars and musicians. Of late, Ridgewood has jumped to the top of the charts, with three former villagers making waves in their respective fields. Here's a quick look at what newsmakers Ali Stroker, Younghoe Koo and Kim Ng have been up to.
Ali Stroker, Ridgewood High School Class of 2005. It's been a fun ride for the 33-year-old Stroker, who in 2019 became the first actor in a wheelchair to win a Tony Award for her performance in the revival of Rodgers & Hammerstein's Oklahoma! Now, she is starring in Lifetime's latest holiday rom-com, Christmas Ever After, in which she portrays a romance novelist who's struck by a case of writer's block (we've all been there!). The twist comes when Stroker's character meets a man who closely resembles the hero she's been writing about in her book. The movie premiered on Sunday; check your local listings for upcoming broadcasts or watch it now online.
Younghoe Koo, Ridgewood High School Class of 2013. The placekicker is one of the most unglorified positions in football: The odds of the person scoring a touchdown or making a game-saving tackle are astronomical. This makes Koo's accomplishments even more special. The former MVP of his high school team, Koo, 26, is now leading the National Football League in scoring—he currently has 119 points (all on field goals and extra points) as the Atlanta Falcons' kicker. Not bad for a player who was undrafted and released by two teams since 2017.
Kim Ng, Ridgewood High School Class of 1986. A League of Their Own taught us two things: There's no crying in baseball and women belong in the sport. Twenty-eight years after that movie debuted, Ng made history when she became the first female general manager in Major League Baseball, earning the praise of leading ladies throughout the world. Hired last month by the Miami Marlins, whose ownership group includes Derek Jeter (heard of him?), Ng controls the overall management of the team. The 52-year-old spent years in the front office for three Major League teams, including Jeter's Yankees from 1998–2011.