It's All Downhill!
Don't let the snow give you winter woes. Grab a sled and enjoy nature's gift!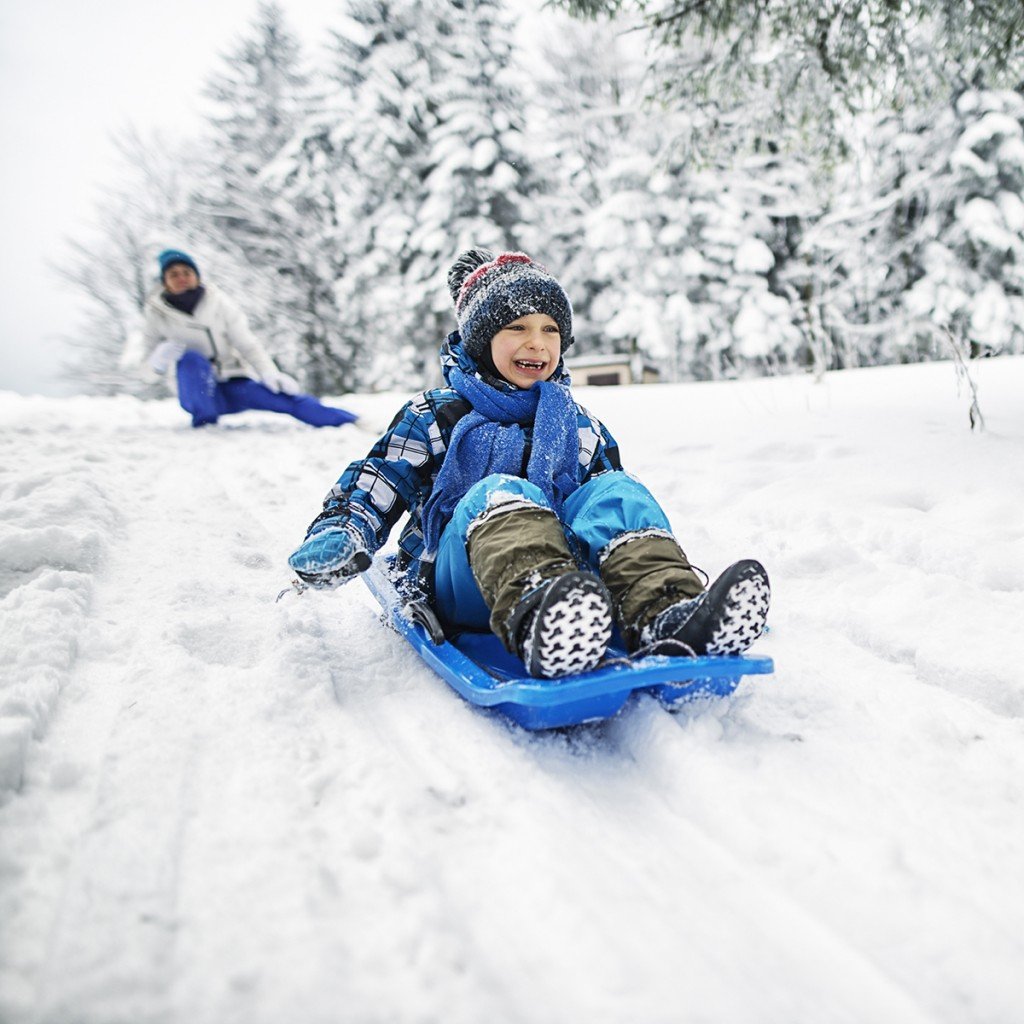 Light and fluffy when it fell earlier this week, all that snow is now packed and settled—prime condition for all your winter pastimes. Though Campgaw Mountain in Mahwah is calling all local shredders, don't count out good old-fashioned sleigh riding as a perfect family-friendly activity. The best part of sledding: It's 100 percent free; no lift tickets required.
But what to do if your yard is as flat as a table? Sure, you can load your youngsters onto the sled and pull them across the snow…or you can take a quick trip to one of the following Bergen locales, where the hills are steep (not dangerously) and the fun is plentiful. Just remember to practice social distancing and take general safety precautions.
Atkins Glen Park, Park Ridge. You'll need only a few seconds for this short run, but you'll have plenty of opportunities—it's easy to spread out along the wide mound. Located at Bear Brook Road.
Citizen's Park, Ridgewood. It's not the steepest slope from top to bottom, but it's the village's most popular gathering place after a snowfall. Located at Monroe and Godwin avenues.
Cobblestone Hill, Carlstadt. The borough closes Park Lane, a steep cobblestone street, to vehicle traffic after a significant snowfall, creating optimal conditions for adventure seekers in southern Bergen County. Located at Park Lane between 5th and 6th streets.
Ridgefield Park High School. Everyone heads to RPHS on snow days—not for classes but to take on perhaps the most memorable neighborhood hills in the county. Located at 1 Ozzie Nelson Dr.
Thomas Jefferson Middle School, Fair Lawn. Locals have dubbed the snowy fields behind this school "T.J. Hill," which features two mounds for double the thrills. Located at 35-01 Morlot Ave.
Van Saun Park, Paramus. Make your way past the county zoo to find one of the most popular spots for local sleigh riders. Located at 216 E. Forest Ave.
Did we miss a great snowy hill? Tag us in your Instagram photos (@bergenmagnj) from your favorite sledding destination.