It's Easy Being Green
Can't make it across the pond for St. Patrick's Day this year? Being here in Bergen is the next best thing.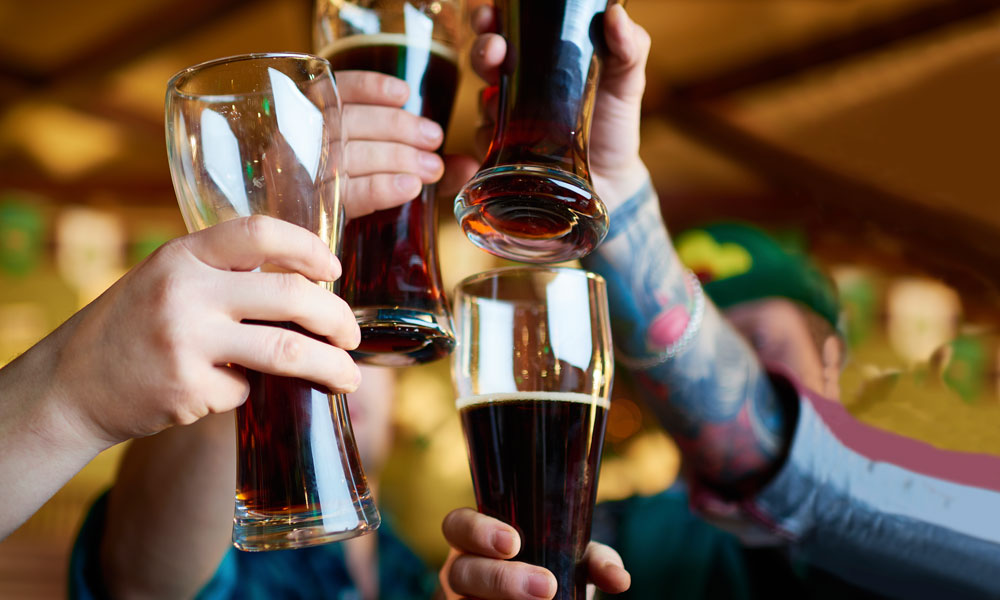 Can't make it across the pond for St. Patrick's Day this year? Being here in Bergen is the next best thing. Celebrate this March 17 by enjoying a Guinness and corned beef and cabbage at one of the county's many Irish pubs. Here are some of our favorites.
Biddy O'Malley's (191 Paris Ave., Northvale, 201.564.7893, and 36 N. Van Brunt St., Englewood, 201.608.5545; biddyomalleys.com): Both locations have the same made from-scratch menu featuring locally sourced ingredients.
Blarney Station (258 Park Ave., East Rutherford, 201.531.0001; blarneystation.com): Meet old friends, make new ones and watch sports events on large-screen plasma TVs at this authentic Irish pub.
Brady's at the Station (5 W. Main St., Ramsey, 201.327.9748; bradysatthestation.net): This neighborhood landmark serves traditional Irish fare and American favorites.
The Shannon Rose (1200 Route 17 North, Ramsey, 201.962.7602; theshannonrose.com): Well known for its nightlife and drink specials, this bar and restaurant specializes in traditional Irish favorites.
Davey's (5 Park St., Montvale, 201.391.9356; daveyspub.com): This family-owned pub and restaurant promises good food, solid drinks and new friendships.
PJ Finnegan's (274 Fairview Ave., Westwood, 201.664.7576): The downtown Westwood staple picked up Best Irish Pub honors in the 2016 Best in Bergen readers' poll.
Tommy Fox's Public House (32 S. Washington Ave., Bergenfield, 201.384.0900; tommyfoxs.com): You can feel the community spirit at this pub, located just steps away from the start of the Bergen County St. Patricks' Day Parade.
The Cottage (178 Cedar Ln., Teaneck, 201.692.0016; cottagebarnj.com): If soccer (football to the Irish) is your game, this local hangout is a must visit. Hearty Irish and American pub grub is available, as is an assortment of draft beers and whiskey.
Did you know?
Kevin Downes of North Jersey-based Downes Tree Service is the grand marshal of the 36th annual Bergen County St. Patrick's Day Parade, which takes place March 12 in Bergenfield.