It's Snow Excuse
Outdoor fun for winter.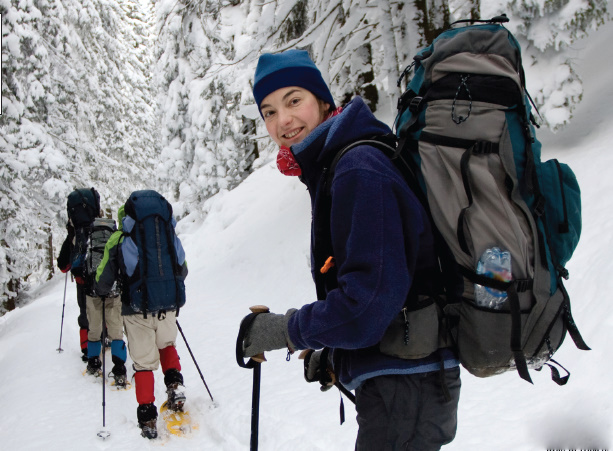 Don't blame that powdery precipitation for hindering your winter workout: Use it. "Snow sports are a way to cross-train.
When the ground is snow-covered, walking or running may be eliminated, but you can still get your workout in with snowshoeing or cross-country skiing," says Rob Krause of Eastern Mountain Sports in Eatontown (732.460.0188; ems. com). Either of those two activities burns more calories in an hour than the same amount of time on a stationary bike or elliptical machine or an hour spent jogging.
Conveniently, you can rent snowshoes for $25 a day at Eastern Mountain Sports. For beginners, ailing athletes or for those looking for additional resistance, a trekking pole can enhance the workout. "Poles give you better balance, like two extra legs," says Krause. "They take pressure off your knees and ankles."
FIND A PLACE TO SNOWSHOE:
Snowshoe Parks and Trails in NJ