It's Snow Excuse
Outdoor fun for winter.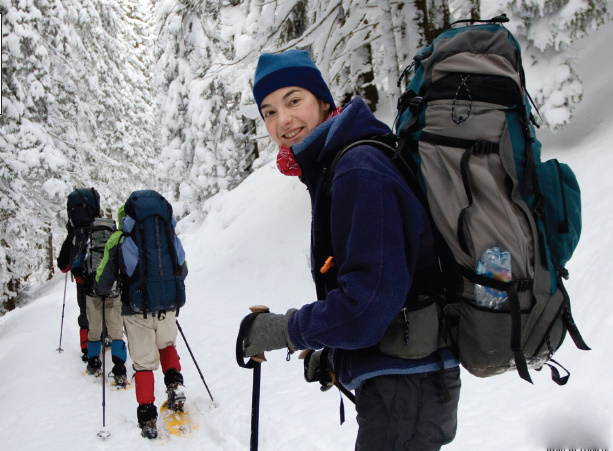 Don't blame that powdery precipitation for hindering your winter workout— use it. "Snow sports like cross-country skiing offer a great fullbody workout for people who are normally long-distance or trail runners," says Steven Masters of REI in East Hanover (973.581.1938, rei.com).
"For someone who likes to take long walks or hikes, snowshoes are a great option and a scenic alternative to walking on icy roads." Either of those two activities burns more calories in an hour than the same amount of time on a stationary bike or elliptical machine, or an hour spent jogging.
Conveniently, you can rent snowshoes for $20 a day at REI. For beginners or those looking for additional resistance, a trekking pole can enhance the workout. "Poles create a true full-body workout, really incorporating your arms into shoeing," says Masters. "Using poles may also be more comfortable for beginners because they provide extra support and relieve pressure on your lower limbs."
FIND A PLACE TO SNOWSHOE: