James W. Cahill, M.D.
Cahill Orthopedic Sports Medicine and Joint Replacement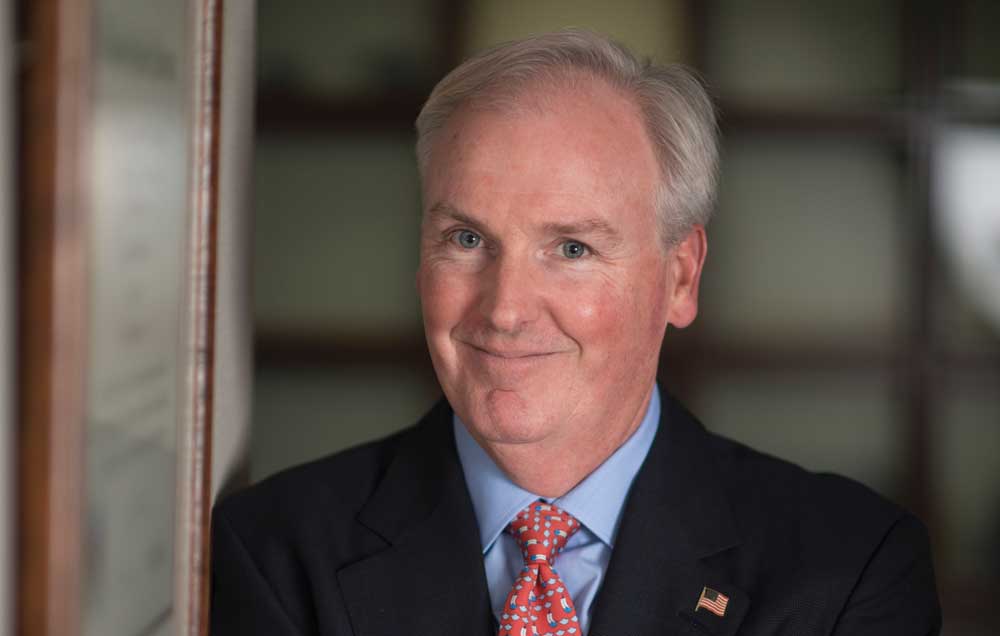 WHAT MADE YOU A TOP DOCTOR IN YOUR FIELD? I am very humbled and honored to be considered for a Top Doctor in the field of orthopedic surgery, joint replacement and sports medicine. I believe our practice has done well as we have established a long reputation of patient-centered care. We continue to be on the cutting edge of advanced orthopedic surgical techniques. We've managed to keep a personal touch that our patients greatly appreciate. In addition, we have very close relationships with our colleagues throughout the medical field. We're very honored to provide care for many physicians and medical staff members and their families.
WHAT MADE YOU CHOOSE YOUR SPECIALTY? I believe my upbringing significantly contributed to my choice of orthopedic surgery as a specialty. I was always interested in physical and mechanical objects and techniques. As the oldest of five children, I was the fix-it man of the house. My athletic background also contributed to my strong interest in sports medicine. I was fortunate to participate in college level football and track as a running back and sprinter.
HOW HAS THE FIELD CHANGED IN RECENT YEARS? The medical field has presented many challenges within the last five years. Such challenges have been largely bureaucratic. Fortunately, we have successfully maintained our patient-centered and personal kind and caring approach. I must give credit to our kind and caring staff that has worked with our practice consistently with little personnel change for the last 15 years. Orthopedic surgery has advanced technologically within the last five years. We are able to fully utilize minimally invasive surgical techniques that enhance recovery and send patients home, in most cases, on the same day. Our practice continues to be on the forefront of orthopedic surgical technologic advancements. Specifically we concentrate in orthopedic sports medicine and joint replacement.
WHAT SPECIFICALLY SHOULD A PATIENT LOOK FOR WHEN CHOOSING A SPECIALIST? Patients should always carefully choose a specialist. A doctor or family member's referral or recommendation is usually quite meaningful. Past experiences with a specialist are quite informative and telling. The degree of professionalism and courtesy that the office staff provides is also quite meaningful, in my opinion. Most patients are quite perceptive and can easily gain a quick assessment of how caring and interested a specialist is in their case.
87 Summit Ave., Hackensack, NJ 07601 • 201.489.0022 • cahillorthopedic.com