Japan's Best-Kept Secret
A company called Royce is trying to change what you think about chocolate.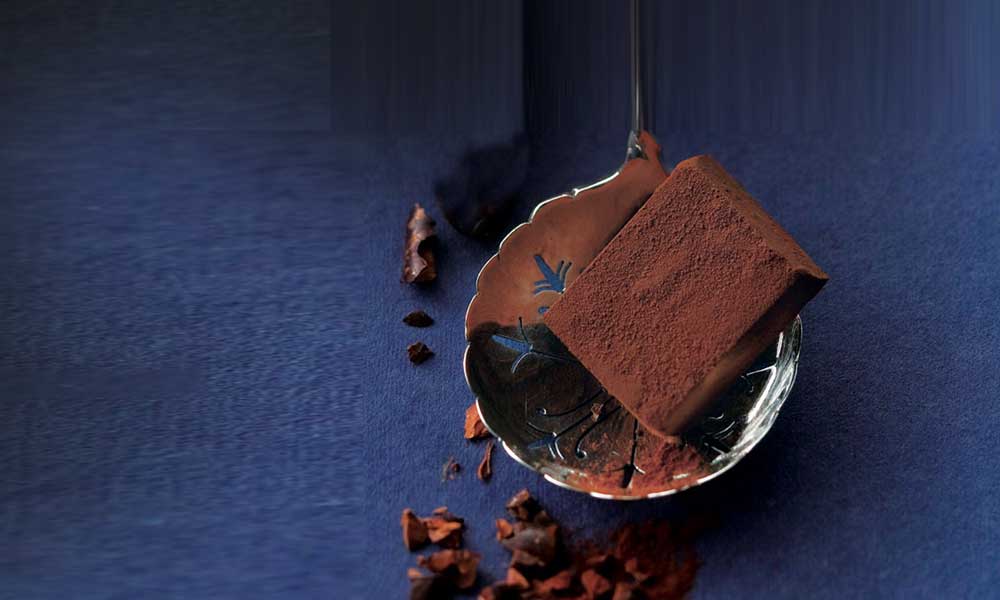 When you think about countries famous for their chocolate, Japan definitely doesn't make the Top 10…or even 20. But a company called Royce is trying to change that.
Just three years ago, Royce opened its first shop in the United States on Madison Avenue in Manhattan. And this past February it unveiled its first boutique outside NYC—at Mitsuwa Marketplace in Edgewater. We couldn't resist stopping in…and we couldn't stop eating the Nama Chocolate!
It's unlike anything we've ever seen or tasted—perfect little rectangles of velvety smooth ganachelike chocolate dusted with cocoa powder and tucked in an elegant box, complete with a tiny gold spatula to help you remove each delectable bite. We tried two liquor-infused varieties—"Champagne" and "Bitter." Both were wonderful, though very different. Champagne was mild and easy on the palate, while Bitter had a bit more bite thanks to the addition of Hennessey V.S.O.P. Surprise: This luscious confection contains just 150 to 170 calories for a sizeable fivepiece serving!