Jason Auerbach, D.D.S., Sung Hee Cho, D.D.S., M.D., Ronald Federman, D.D.S.
Riverside Oral Surgery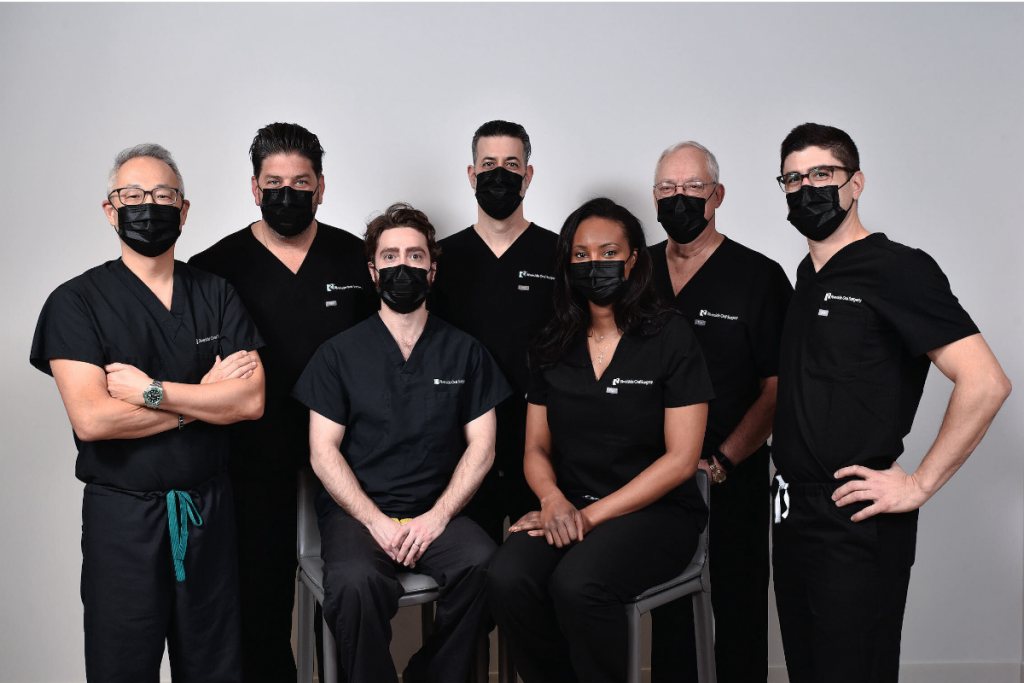 130 Kinderkamack Rd., Suite 204, River Edge, NJ 07661 • 201.487.6565
333 Old Hook Rd., Suite 100, Westwood, NJ 07675 • 201.664.2324
300 Grand Ave., Suite 102, Englewood, NJ 07631 • 201.894.0888
209 South Livingston Ave., Suite 2, Livingston, NJ 07039 • 973.992.4750
33 Main St., Suite 201, Chatham, NJ 07928 • 973.635.5800
80 NJ-27, Edison, NJ 08820 • 732.548.1220
riversideoralsurgery.com
Riverside Oral Surgery, New Jersey's leading oral and maxillofacial surgery group, is led by top doctors Jason M. Auerbach and Sung Hee Cho. The group was founded thirteen years ago with a singular focus "the optimal patient experience…each and every time" and still remains top priority today. With rapidly expanding locations, a full scope of surgical offerings, and the Official Oral Surgeons of the New Jersey Devils, Riverside Oral Surgery is the top choice for patients in Bergen County and throughout the state.
Dr. Auerbach, founder of Riverside Oral Surgery, is a board-certified oral and maxillofacial surgeon, currently on staff at HUMC and the Valley Hospital. He explains the success of the group, "I founded this practice to provide patients with uncomprised care in an unparelled setting. Our growth over the intervening years is due to the commitment that every member of our team has made to meeting that high standard with every patient we are privileged to serve."
Dr. Cho is a partner of the group and a board-certified dual-degree surgeon, trained and licensed as both a dentist and a medical doctor. He practices the full scope of oral and maxillofacial surgery, while possessing specialized education in managing oral cavity cancers and other pathology. As the first oral and maxillofacial surgeon in the country to complete Ear, Nose, and Throat (ENT) medical training, he draws upon his extensive training to treat patients in both the office and on staff at Hackensack Medical Center.
Riverside is proud to carry on the legacy of the newly retired Dr. Federman, who treated generations of patients for 40 years. Though it will be tough to fill such distinguished shoes, Riverside's surgeons, including Dr. Michael Perrino, Dr. Akeyla Brown, and Dr. Jared Rosentock will pay homage to Dr. Federman's reputation for outstanding patient care.