Jody Z. Bardash, D.M.D.
Dental Professionals of Fair Lawn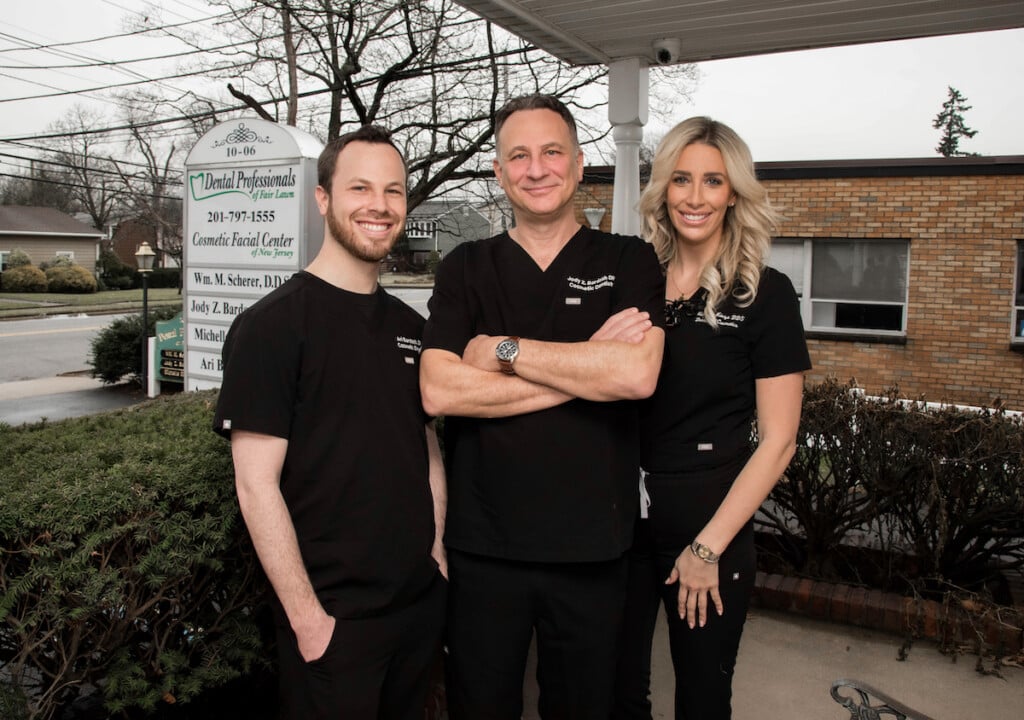 10-06 Saddle River Rd., Fair Lawn, NJ 07410 • 201.797.1555 • www.drbardash.com
Dr. Jody Bardash, Dr. Michelle Mirza and Dr. Ari Bardash of Dental Professionals of Fairlawn have a clear goal—to give every patient the gift of a brilliant smile to let their self-confidence shine through. Dental Professionals of Fair Lawn, a comprehensive, state-of-the-art dental facility, uses the most advanced techniques for general and cosmetic dentistry to help patients achieve healthy, beautiful smiles for life. With over 30 years of experience, Dr. Bardash has gained a reputation as one of the finest cosmetic dentists in the country specializing in all aspects of full mouth reconstruction. Because he's known for helping every patient recover their positive self-image with a new, beautiful smile, Dr. Bardash is consistently recognized as a Top Dentist. From 2003 to present day, Dr. Bardash has also been recognized as one of the top dentists in the country by the prestigious Consumers' Research Council of America.
As a Premier Invisalign Provider, the Doctors also treat teenagers and adult patients with this advanced orthodontic treatment to avoid metal braces. Invisalign can achieve straighter teeth using customized clear trays that help to shift the teeth into the desired position while addressing multiple issues such as crossbites, overbites, underbites and misaligned teeth.
Dr. Bardash currently serves as an attending in the dental residency program at Hackensack University Medical Center as well as Englewood Hospital, and he is a member of a number of prestigious associations, including the American Academy of Cosmetic Dentistry. Dr. Bardash donates his time and talents to the Health & Humanitarian Aid Foundation (HHAF) as a member of the dental outreach mission by treating villagers living in the impoverished jungles of Ghana, Africa.