John P. Little, D.M.D., J.D. Mary Russo, D.M.D. Timothy Moriarty, D.M.D.
Dentistry at Sea Girt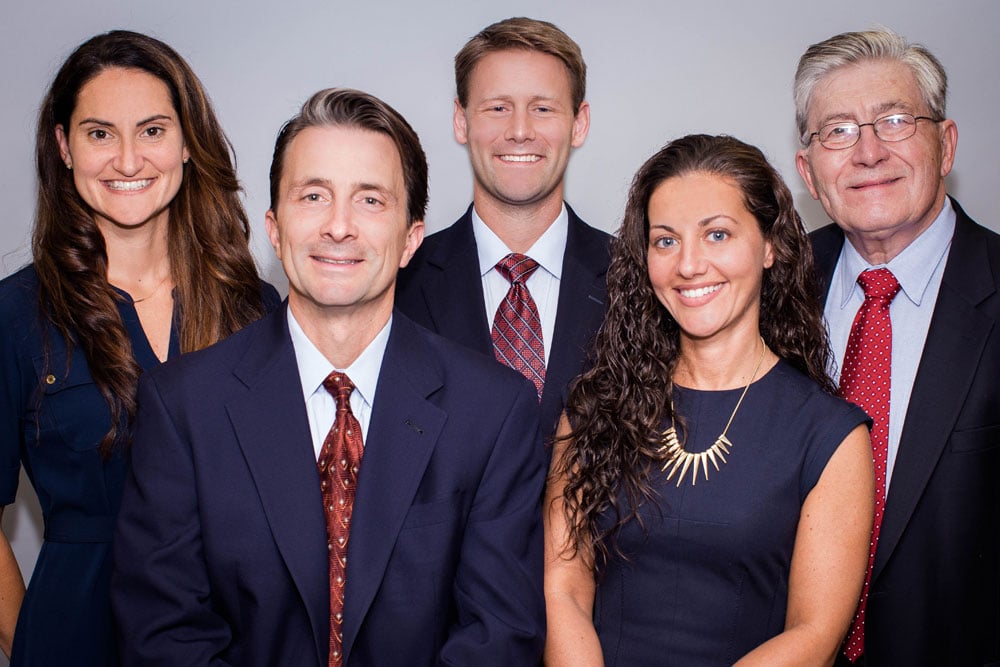 IN ITS FIFTH DECADE, Dentistry at Sea Girt continues to be a family-oriented dental office offering all phases of dental care, from the routine to complex, and including cosmetic dentistry. Started in 1973, the practice now consists of Dr. John P. Little, Dr. John L. Little, Dr. Mary Russo, Dr. Timothy Moriarty and Dr. Rosemary DeFreitas. The office has been in its current location since 2003 and provides dental care for children and adults. The office is dedicated to helping their patients experience dental treatment without fear, so that they will be motivated to continue care for a lifetime.
The office believes strongly in patient education and is very active in this area, providing community education to 30 area pre-schools. In addition to daytime hours, the office is open three nights each week in order to better accommodate patients and their families. Most major insurance is accepted. The office goal is to make sure patients have no reason to go anywhere else for dental care.
804 Hwy. 71, Sea Girt, NJ 08750 • 732.449.6564 • dentistryatseagirt.com