John Saraydarian, D.M.D.
Allendale Dental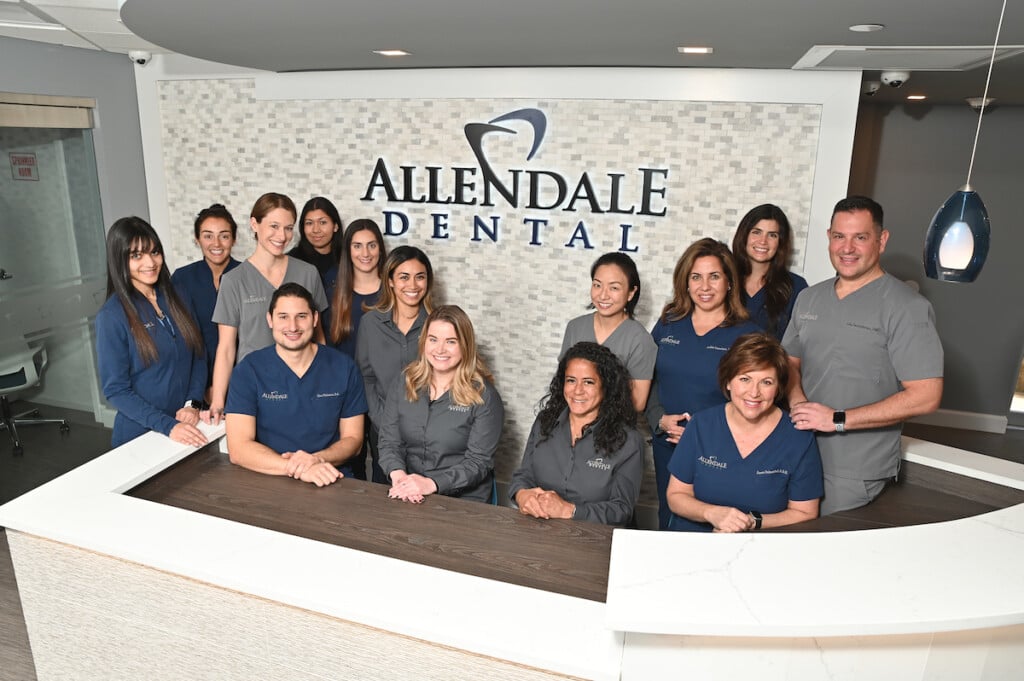 42 West Allendale Ave., Allendale, NJ 07401 • 201.760.1116 • www.allendaledental.net
This past year, when Dr. John Saraydarian took a leap to more than double the size of his general and cosmetic dental practice, he did so without a moment's hesitation. Above all, Dr. Saraydarian is driven by one goal – to provide his patients a simple and pleasurable dental experience.
Now with 17 operatories, Dr. Saraydarian and his associates, Jenna Earnhardt and Jennifer Kim, have the capacity to better accommodate their patients, upholding a commitment to provide the highest quality of dental care with a comprehensive approach to overall patient health.
With the additional space, Dr. Saraydarian realized another dream in patient care. He hopes to build on his vision in the coming months by inviting other industry specialists to come on board to enhance the practice's scope of dental services.
According to Dr. Saraydarian, "Honesty, integrity and a quality treatment are the goals I've strived for since opening my practice in 2004. While staying true to our basic tenets, the expansion allows us to better serve both the health and scheduling needs of our patients. I consider my patients an extension of my family and I practice with genuine respect, thoughtfulness and sensitivity. First and foremost, we listen to our patient's concerns."
This philosophy has proven successful with frequent referrals and glowing word-of-mouth endorsements, which have spurred their growth. With a focus on preventative care, the dentists integrate innovative, state-of-the-art cosmetic and restorative dentistry in a friendly, relaxing environment using the most up-to-date technology. Ultimately, their objective is to establish every patient's smile on a solid foundation that will promote excellent dental health throughout their lifetime.