John Saraydarian, D.M.D.
Allendale Dental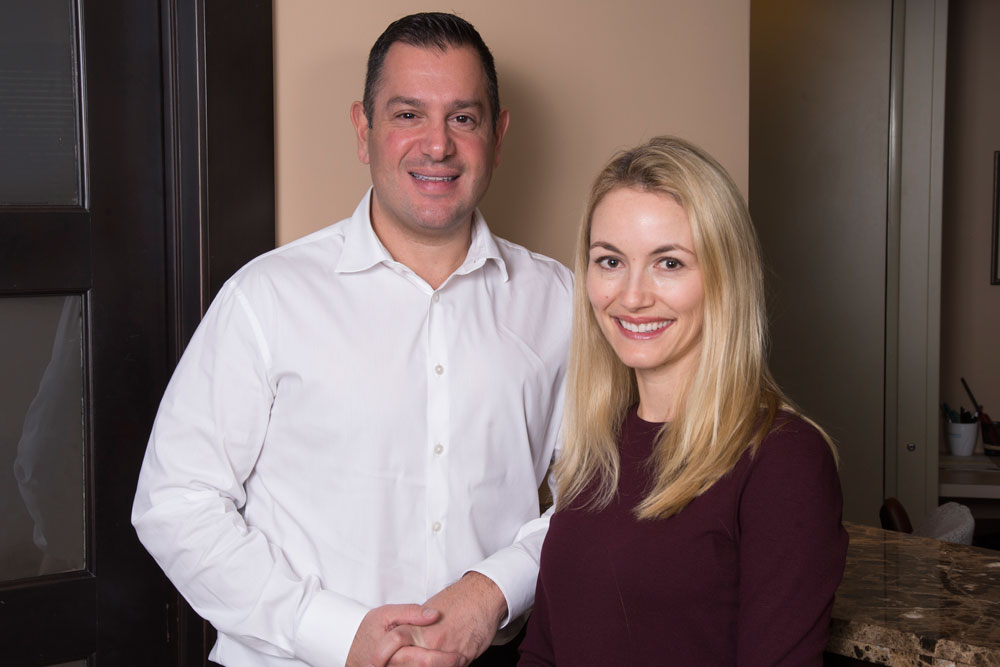 DR. JOHN SARAYDARIAN and his associate, Dr. Caroline Hamilton, are committed to providing the highest quality of dental care and patient health. Both dentists place top priority on educating patients about the health of their mouths and work to meet personal hygiene and overall health goals. We integrate innovative, state-of-the-art cosmetic and restorative dentistry in a relaxed environment.
"Honesty, integrity, and quality are the goals I've strived for since opening my practice in 2004. I consider my patients an extension of my family and treat them with kindness and respect," states Dr. Saraydarian. "My ultimate goal is to establish a solid oral care foundation creating a beautiful smile and excellence in dental health." That philosophy has proven successful spurring the growth of the practice particularly with children ages 2 to 12 through frequent referrals and growing word-of-mouth endorsements. With a focus on preventative care, the practice makes use of the most up-to-date technology including panoramic digital x-rays, lasers for soft tissue treatments and cavity detection, oral cancer detection and Invisalign.
42 West Allendale Ave., Allendale, NJ 07401 • 201.760.1116 • allendaledental.net