Join the Club
With these 6 groups, activity and camaraderie go hand in hand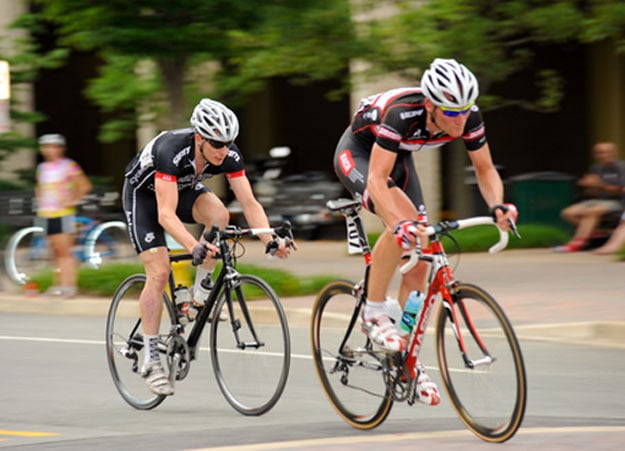 BIKE:
Morris Area Freewheelers (973-763-4538, www.mafw.org). This club includes more than 650 riders, ranging in age from 18 to 84, who take more than 1,000 scheduled and ad hoc rides year-round. Most jaunts are in northwestern Jersey, but there are also trips into Pennsylvania and New York. (Annual membership: $24/individual, $36/couple.)
Western Jersey Wheelmen (212-862-3296, www.bikewjw.org). This year-round touring club has group rides (including road and mountain trails) every weekend throughout Morris and nearby counties, as well as social events for members. (Annual membership fee of $15 includes discounts at local bike shops.)
HIKE:
Interstate Hiking Club (973-625-4379, www.interstatehikingclub.org). Organized in 1931, this club sponsors hikes in northern New Jersey and eastern Pennsylvania as well as weekend trips to the Catskills, the Adirondacks and Maine. Day-long trips, graded by difficulty of terrain, are scheduled every Sunday and most Saturdays. (Annual membership is $5 if you join between December 1 and May 1, $10 otherwise.)
Protect Our Wetlands, Water & Woods (www.powww.org). This Denville-based hiking club doubles as a conservation group, with guided hikes and education programs about con- serving the Beaver Brook watershed's nearly 600 acres of woodlands. (Annual membership: $15/individual, $20/family).
SKI:
Morris County Ski Club (973-945-1469, www.ajcis.com). Despite its name, this group goes way beyond skiing. It's a more than 200-member social club for people who love outdoor sports, with weekend biking, snowboarding and skiing trips and monthly "happy hour" meet-ups. (Annual membership: $40/individual, $70/family).
GARDENING:
Gardenworks (973-326-7629, www.morrisparks.net/ volunteer.asp). This club's a win-win: Member volunteers meet fellow horticulture buffs and learn about garden maintenance; the Morris County Parks Commission gets valuable help.