Juliana Yun, D.D.S., P.C.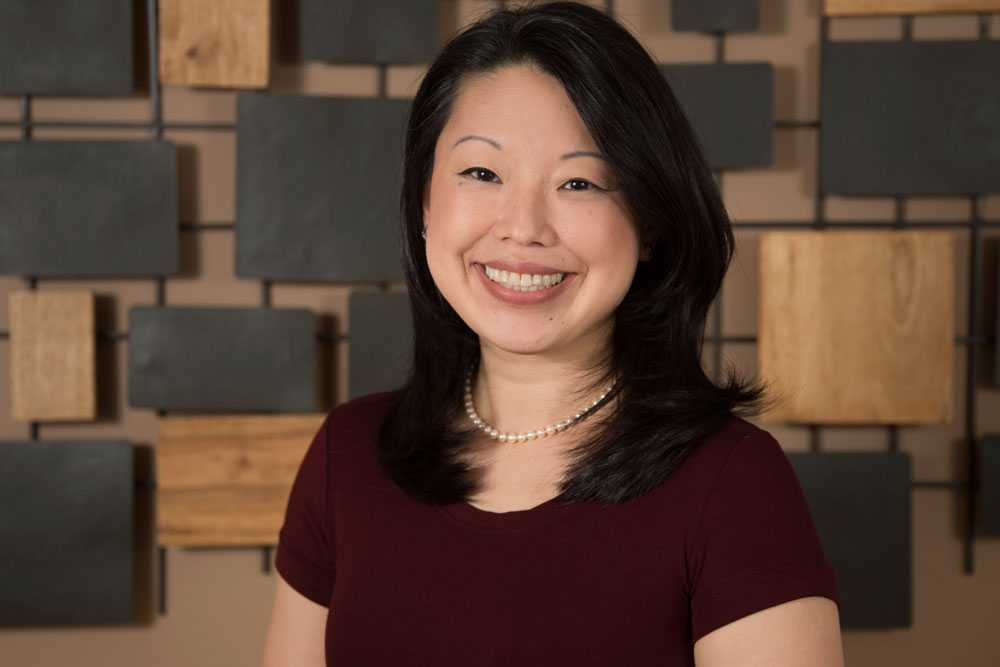 HAVING SERVED as a dentist in the U.S. Navy, Dr. Juliana Yun knows how to treat patients who come from a multitude of backgrounds. She is eager to make her patients feel calm and at ease with her warm and friendly demeanor. Dr. Yun also knows that patients need a trustworthy and accessible dentist in a practice where patient care exceeds expectations. In her gentle hands, Dr. Yun strives to make patients feel comfortable, focusing on compassion and conversation.
Dr. Yun offers a wide scope of periodontics in her state-of-theart office, from cosmetic crown lengthening to periodontal plastic surgery, extractions, implants, deep cleanings, and full arch implant placement, to the treatment of periodontal disease. "I provide both surgical and non-surgical therapy, and put great emphasis on painless dentistry," she says. "Preventing the progression of periodontal disease is key. It is important to focus on bone regeneration around teeth when possible. Extracting teeth is not always the best solution." However, Dr. Yun adds that "When an extraction and an implant are necessary, dental advancements have allowed the ability to restore implants with crowns earlier than in the past. This is due to improved implant surfaces and regenerative material." In addition, Dr. Yun knows how important it is to educate patients on the different causes of periodontal disease, and how to best take care of their oral health.
Dr. Yun, a board-certified periodontist and Diplomate of the American Board of Periodontology, received academic scholarships for both her graduate dental training at the Stony Brook School of Dental Medicine through the United States Navy, and for her postgraduate periodontics program at NYU College of Dentistry. Before opening her Ramsey practice in 2014, she practiced for seventeen years in New York City. Dr. Yun's reputation led her to create the Ramsey Study Club in 2014 to review new techniques, advancements and modalities of treatment with local dentists.
116 North Franklin Tpke. • Ramsey, NJ 07446 • 201.825.7677 • ramseyperiodontics.com