Keep It Healthy
Had enough hearty pastas and multi-topping pizzas? Try this easy tofu recipe to give your quarantine menu a tasty and healthful boost.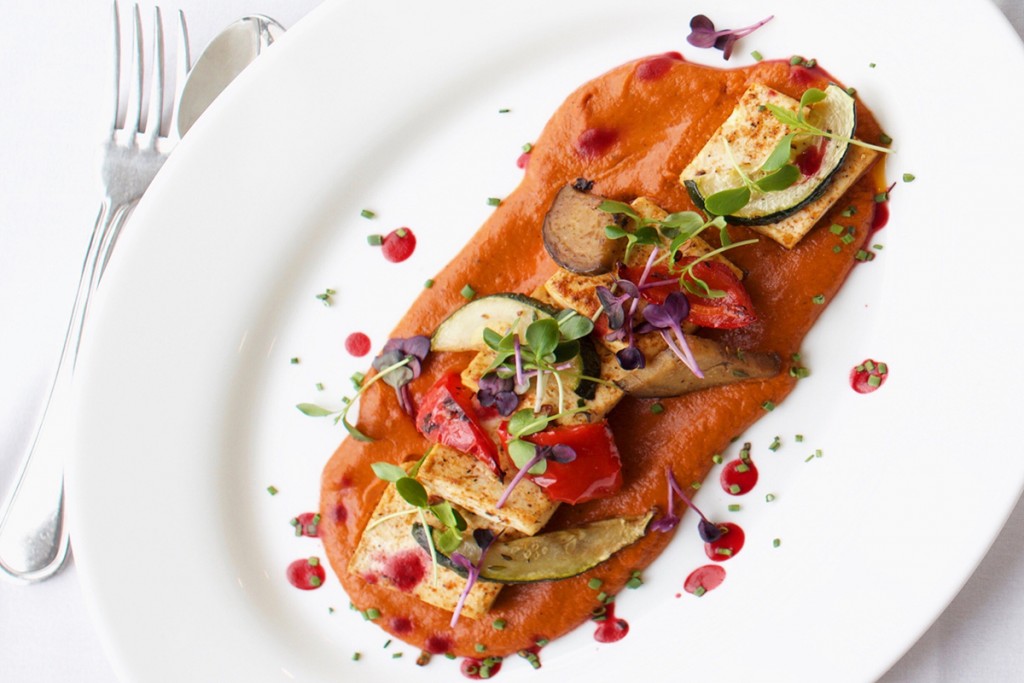 Now that the quarantine has created a new breed of at-home cooks, Instagram feeds are blowing up with countless photos of gooey pizzas, juicy burgers and decadent donuts. Tired of scrolling through (and eating) the same high-fat and sugary treats? Here's a start: Try something healthier! If you're under the impression that healthy food is bland, boring and expensive to make, think again! We spoke with Kaarthy Madhan, owner of Green Fusion, a vegetarian/vegan restaurant in Ridgewood. He's an omnivore but knows a good dish can be made with simple ingredients that don't include meat. Try this recipe from Madhan's personal cookbook—then post a photo on the 'Gram!
Tofu Masala
Serves 2 to 3 people
Ingredients:
3 fresh tomatoes or 1 can of tomatoes
2 yellow onions, chopped
5–7 garlic pods
1 piece fresh ginger, chopped, or ginger paste
½ tsp. paprika
½ tsp. turmeric
1 tsp. cumin powder
1 tsp. coriander powder
1 cup frozen green peas
1 pack tofu, diced
1 cup light cream, coconut milk or other plant-based milk
butter, for sautéing (plant-based if desired)
olive oil, for sautéing
1 bay leaf
1 cinnamon stick
chives, parsley or basil, fresh or dry
Directions:
Add oil to a pan and sauté the chopped onions and garlic pods until golden brown. Add turmeric, paprika, coriander and cumin powder and mix. Then add salt, ginger and tomatoes and sauté on low flame. Transfer the items from the pan to a mixer, purée them and set aside.
Using the same pan, combine butter, a splash of olive oil, bay leaf, cinnamon stick and the chives, parsley or basil and sauté for a minute. Pour the mixture over the purée you had set aside earlier and add the frozen peas, your choice of cream and salt to taste. Mix and bring to a boil.
Balance the sauce according to your preference, adding more cream if the sauce is too sour.
Finally, add the diced tofu to the sauce and let it simmer on low flame. Remove from heat when the sauce thickens. Garnish with chopped chives or basil and serve with basmati rice or pita bread.