Keep Kids Healthy This Winter
With these 5 tips, you can help your children avoid hazards of the season.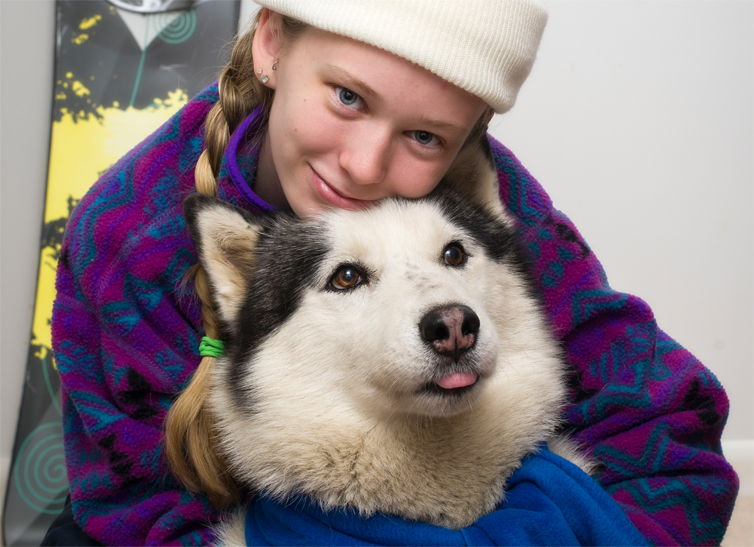 From flu to frostbite and asthma attacks to sledding injuries, the physicians, nurses and other healthcare professionals at the Dorothy B. Hersh Pediatric Emergency Department of Saint Peter's University Hospital have seen it all. They're prepared to handle it all, too, when it comes to wintertime illnesses and injuries. But why not skip a visit if you can? drawing on his experience, Arnaldo Abreu, M.D., the Pediatric Emergency Department's director, outlines five ways to keep young people healthy:
1 Promote hand washing. This is important year-round as a way to prevent the transmission of germs, but never more than in winter. "It's about as basic a step as we can take, but it is also one of the most valuable," Dr. Abreu says. Children, he adds, should get into the habit of washing their hands with soap and water as soon as they arrive home from school each day.
2 Immunize kids against flu. "Vaccination against seasonal influenza protects not only children but their entire families," notes Dr. Abreu, urging parents to have their children and themselves vaccinated in the fall, before the peak influenza months. (This doesn't necessarily mean a shot in the arm; ask your pediatrician or family doctor if the nasal spray form of the vaccine is appropriate for your child.)
3 Check regular use of asthma and allergy medications. "Many parents closely monitor their children's use of inhalers and asthma medications during warm-weather months when a young person is engaged in outdoor activities that involve exertion," says Dr. Abreu. "but remember: that same vigilance is needed in the winter, when cold, dry air can cause problems."
4 Dress 'em in layers. When children head outdoors on wintry days, make sure their clothing matches the weather, the planned activity and the amount of time they'll be outside, says Dr. Abreu. "Obviously, that means hats, gloves and other items on very cold days when time spent outside should be limited. However, on milder days when children will be playing outside longer, you want to make sure they have layers of suitable clothing, so that if they become warm while playing, there are intermediate options between the parka and the T-shirt."
5 Put your sledders on a safe path. One of the delights of childhood is waking to find that an overnight nor'easter has left schools closed and nearby hills coated with several inches of snow. To ensure that children don't end up going from a sled ride to an ambulance ride, however, Dr. Abreu urges parents to accompany kids to the local sledding spot to confirm that there are no trees or other obstacles on the downhill course, and that the ride will end well before the rider comes near streets, sidewalks or other hazards. —T.G.