Kitty Love
Showcasing the cutest furry friends in the county.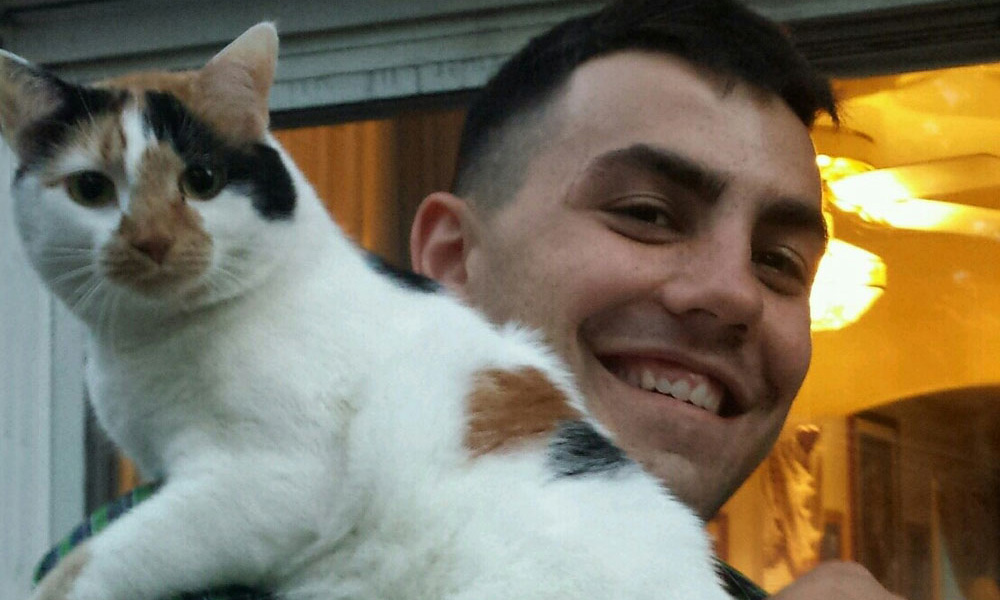 Cat: Trixie, 4 years old, calico
Owner: The Paluskiewicz family—John, Cathy, Jason and John Jr. of Leonia
Trixie was part of a litter of kittens found by John Jr.'s friend in Edgewater before she was adopted by her new family. Though Trixie is the youngest member of the Paluskiewicz clan, she is already the head of the house. "She is bossy, mischievous and meows to get what she wants," reports John Jr. (pictured), who adds he has learned to distinguish Trixie's meows for food from her demands to be left alone. "She is a bit of a princess," he jokes. Still, John Jr. knows that their cat is grateful to be a part of the family—she greets them at the door when they come home "just like a dog does," he says.
Think your furry friend is the cutest in Bergen County? Send us a picture of you and your pet and we may publish it! Email editor@wainscotmedia.com.