Kudos to These Kids!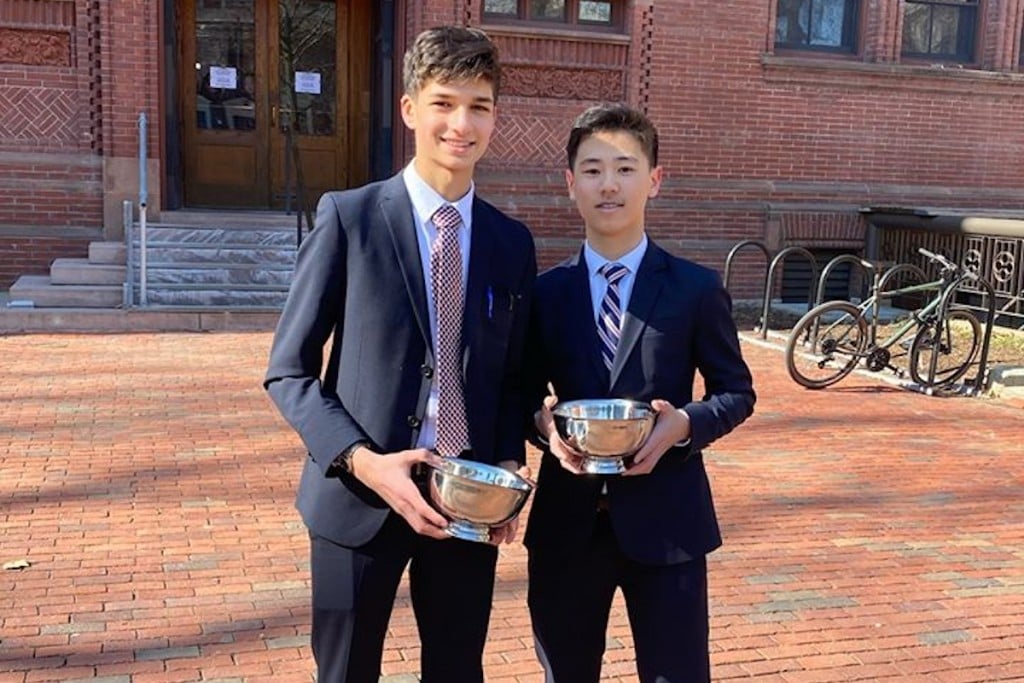 Eighth graders Neil Kreibich of Glen Rock and Andrew Chun of Closter were among the members of the Bergen County Debate Club (BCDC) who competed at the 46th annual Harvard National Forensics Tournament in Cambridge, Mass., over President's Day weekend. BCDC's middle school teams did better than they have in previous years of the competition, placing in six out of 16 elimination rounds. Additionally, students advanced to elimination rounds in five out of the six divisions and seven teams finished the season undefeated. Congrats to Neil, Andrew and all of their BCDC teammates on this huge accomplishment!
Photo courtesy of NJ DEBATE on Facebook.