Learn to Swim;
Here's Where
Summer school is cool…when it's in the pool! Swim classes are heating up in Bergen County at these locations.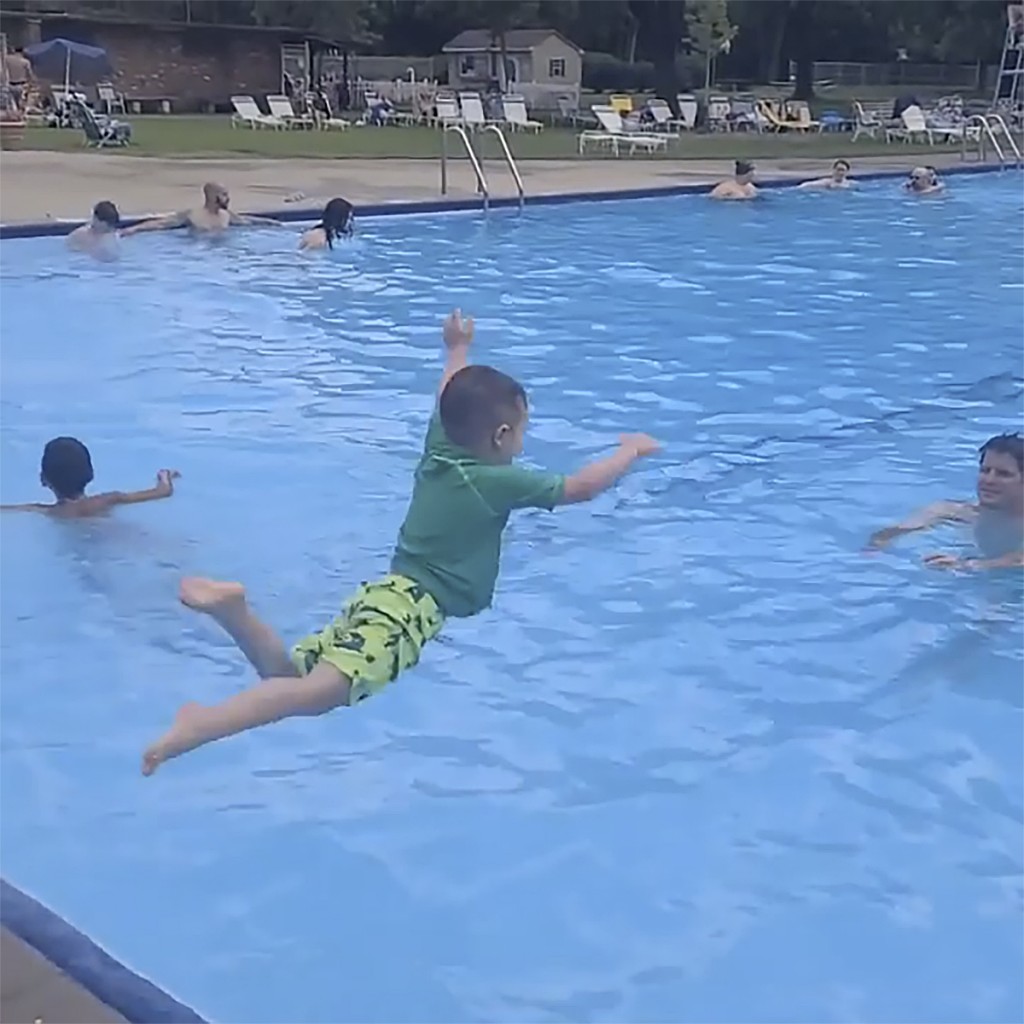 Everyone in the pool! As exciting as that invitation sounds, especially in the middle of summer, there are many folks who hang back on dry land because of one reason: Swimming isn't their forte. But that doesn't mean they have to be excluded from the fun for long. Bergen County pools are now open and are the perfect spots to practice the motions—and the best part is many municipal facilities welcome out-of-town guests.
Like taking the training wheels off a bike, shedding the swimmies is a big step for a kid being taught by his or her parents. Just check out 4-year-old Jake's progress in proud mom Lisa Bradley's Instagram video below. "We joined the New Milford Swim Club this year because Jake wants to learn to swim," she says. "This is his second time swimming without swimmies or a flotation device. He's doing pretty well holding his breath under water and loves jumping in!"
Переглянути цей допис в Instagram
But if you (or your child) know less about swimming than a golden retriever, a few lessons with a certified instructor can get you moving in the water. With COVID restrictions now eased and new safety regulations in place, swimming lessons are back for students of all ages and abilities. Here are a few places in Bergen County that can teach you and your child what you need to know about aquatics, from floating and basic strokes to water rescue and scuba diving.
Aquatics Academy, Mahwah. Certified instructors lead small classes (two students per teacher) to ensure individualized instructions. Classes for all ages are held in a safe, indoor climate at the Doubletree Hotel.
*180 Rte. 17, Mahwah, 973.406.7261
Blue Water Divers, Rochelle Park. The team at this long-time school provides lessons for all levels, whether you're introducing your child to the water, have a kid who's scared to get his or her face wet or giving your strong-swimming teen deep sea diving lessons.
*201 Rte. 17 S., Rochelle Park, 201.843.3340
Goldfish Swim School, Closter and Wyckoff. This nationwide chain of schools for kids 4 months to 12 years uses play-based learning to build life skills in and out of the water. Classes at both Bergen County locations have a maximum 4:1 student-to-teacher ratio and are conducted in heated indoor pools.
*91 Ruckman Rd., Closter, 201.571.1573; 327 Franklin Ave., Wyckoff, 201.890.4942
YMCA, East Rutherford, Garfield, Hackensack, Ridgewood, Wyckoff. Parents have been enrolling children in YMCA aquatics classes for decades, and that's because the Y's philosophy of providing traditional classes in a fun and safe environment hasn't changed. Students from age 3 and up can learn from certified instructors, and stronger swimmers can even join the individual YMCA's swim teams.
*Garfield YMCA, 33 Outerwater Ln., Garfield, 973.928.2970
*Meadowlands Area YMCA, 390 Murray Hill Pkwy., East Rutherford, 201.955.5300
*Ridgewood YMCA, 112 Oak St., Ridgewood, 201.444.5600
*Wyckoff Family YMCA, 691 Wyckoff Ave., 201.891.2081
*YMCA of Greater Bergen County, 360 Main St., Hackensack, 973.758.9039