Leftover Pumpkins? Donate Them!
Bergenites collect uncarved, unpainted pumpkins to feed farm animals.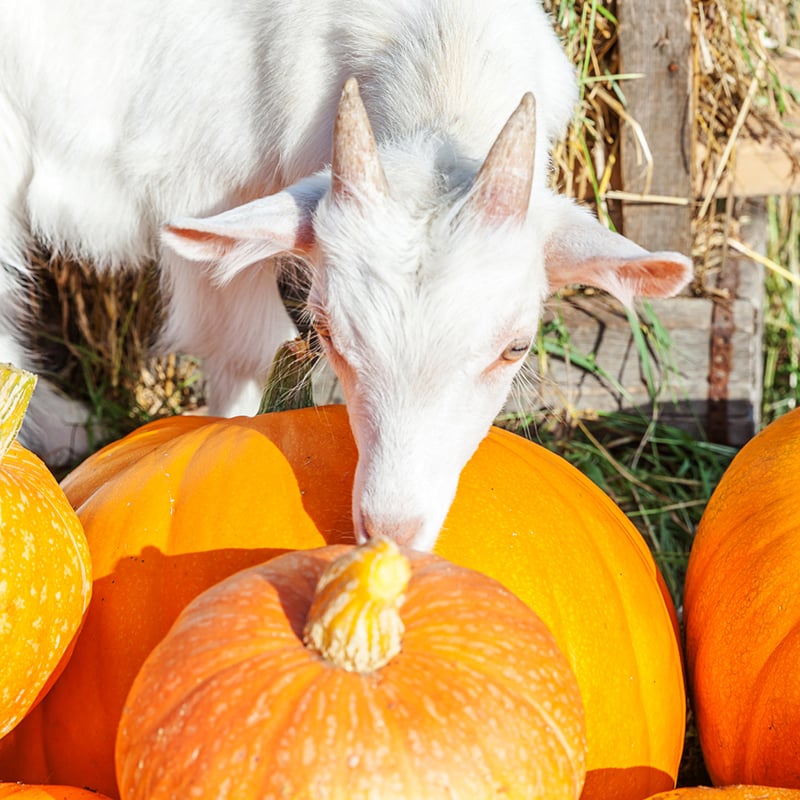 Still have a few pumpkins sitting on your porch or front lawn? Your orange gourds may be going strong, but it's about that time (if you haven't done so already) to swap out fall decorations for snowmen, Santas and all things winter. But what to do with those beautiful pumpkins, provided that the local woodland creatures or those little black flies haven't gotten to them yet? 
Your initial thought may be to toss them for municipal yard waste collection—but not so fast. While some Bergen County towns such as Oakland will pick up pumpkins during regular yard waste cleaning, others discourage it and ask residents to make arrangements for proper disposal. (Many mulchers used to process leaves and grass clippings cannot accommodate large items like pumpkins and branches.) Check with your town before you discard your pumpkins.
Another thought to get rid of your pumpkins is to cut them up, throw pieces into the woods and let Bambi and friends have at it. This may seem like an all-natural way of disposing of pumpkins, but feeding local wildlife is often frowned upon. Doing so can increase animal populations, increase disease transmission and encourage pests to hang around and search for more food when the gourds are gone.
Now that you know what not to do with old pumpkins, here's one of our favorite things to do with them: Donate them! 
This week, BERGEN staff donated its leftover pumpkins to Billy's New Hope Barn, a nonprofit farm animal rescue and sanctuary in nearby Pennsylvania. The barn is run by volunteers, some of whom live in Bergen County and run annual pumpkin collections this time of year. The pumpkins are used to feed the farm's goats, pigs, cows and more that have been rescued. Unpainted and uncarved pumpkins can be dropped off through this week at locations on Levitt Avenue in Bergenfield and East Crescent Avenue in Mahwah.
Though none of Bergen County's farms and zoos actively seek pumpkin donations, there are some nearby locales that will accept them: 
Brookside Farm in Montgomery Township accepts pumpkins, but interested donors should contact them regarding their needs for the season.
Luft Gardens Farm in Warwick, N.Y., will also accept seasonal pumpkins. Contact the farm first if you're thinking about donating.
Bergenites looking for more locations where they can donate pumpkins can check out Pumpkins For Pigs, a database of farms and sanctuaries that will gladly accept donations.
What do you do with your old Halloween pumpkins? Tell us on Instagram @bergenmagnj.