Leon G. Smith, Jr., M.D., FACOG, Dom A. Terrone, M.D., FACOG, Edward J. Wolf, M.D., FACOG
New Jersey Perinatal Associates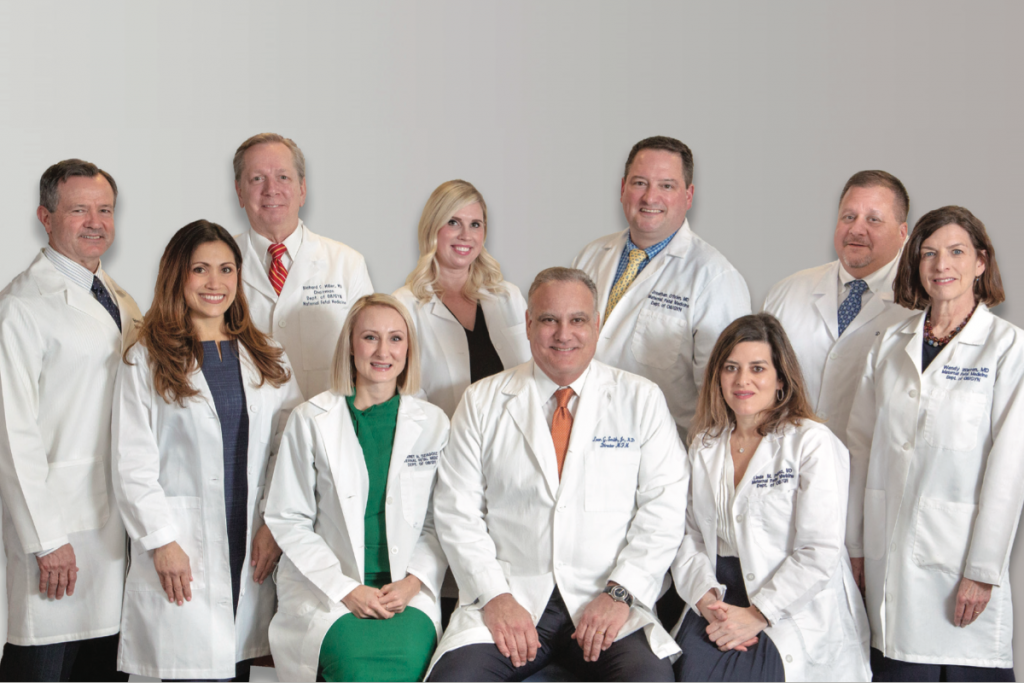 94 Old Short Hills Rd., Suite 402, Livingston, NJ 07039 • 973.322.5287
Women's Health Center, 1 Clara Maass Dr., Belleville, NJ 07109 • 973.450.2589
8 Mountain Blvd., Suite A, Warren, NJ 07059 • 908.668.9400
718 Teaneck Rd., 2nd Floor, Teaneck, NJ 07666 • 201.833.3535
560 Springfield Ave., Suite 102, Westfield, NJ 07090 • 908.233.8640
njperinatal.com
New Jersey Perinatal Associates (NJPA) provides the highest quality high-risk pregnancy care for women and families from the very beginning of pregnancy all the way through labor and delivery. After embarking on careers in Maternal-Fetal Medicine at St. Barnabas Medical Center, the three founding physicians—Dr. Leon G. Smith, Jr., Dr. Dom A. Terrone and Dr. Edward J. Wolf—officially came together in 2003 to form NJPA. The premier practice has since grown to a team of ten board-certified perinatologists working in conjunction with specially trained ultrasonographers, perinatal nurses and genetic counselors.
The overarching goal is to develop a personal connection between patients and NJPA's physicians at every visit in one of their five offices throughout New Jersey. "Our team approach makes certain that a high-risk specialist is available for patients at any given time during their journey with us for their safety and well-being," said Dr. Terrone.
NJPA offers comprehensive services for women with high-risk pregnancies in three areas including prenatal diagnosis, medical complications of pregnancy and pregnancy related complications. Through compassionate care and clinical excellence, NJPA delivers ongoing support for patients during their pregnancy championing guiding principles by which "healthy moms deliver healthy babies."
"More than anything else, we make sure to listen to the apprehensions and concerns of the moms," said Dr. Smith. "It's important to hear our patients' fears, but most times we can alleviate the concern and put their anxieties to rest."
NJPA recognizes the importance of the role of the referring obstetrician and works closely with all members of the care team for the optimal outcome. "What I find most rewarding is when a patient who has a bad outcome in the past, delivers a healthy baby the second time around. It's a life-changing experience," Dr. Wolf added.
The practice is affiliated with four New Jersey hospitals including Holy Name Medical Center in Bergen County. The physicians have research interests in a wide variety of Maternal-Fetal Medicine topics, and have contributed to medical publications for which they are widely recognized in the field.