Let the Good Times Roll!
There's nothing quite like a party to snap winter's cold spell—and with Mardi Gras approaching, it's time to bring the vibrant colors and care-free attitude of the French Quarter to your very own celebration.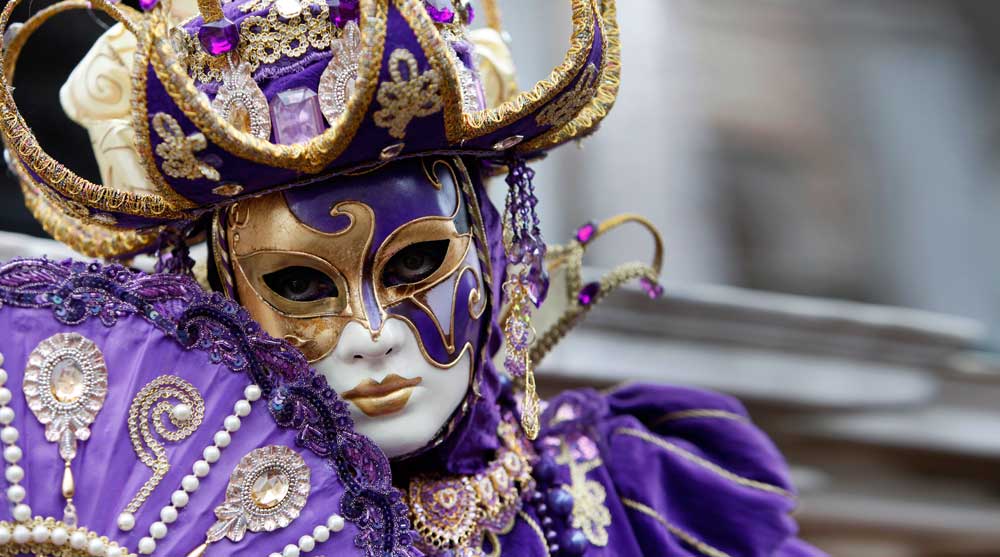 Party planners and event designers Christine Figliuolo of Waldwick's Creations By Christine Events and Heidi Francus of West Caldwell-based Craig Neier Associates throw personalized affairs and memorable parties throughout Bergen County, including bashes to celebrate Mardi Gras. Their main tip to hosts: Don't be uptight! "This is supposed to be a little crazy and fun!" Figliuolo says. Always think lively masks, feathers and beads, the two add, while Cajun fare and king cake (don't forget to stuff it with a "lucky" baby figure) are also a must. So let your guests indulge in the pleasures of Fat Tuesday—the Christian celebration before the fasting of Lent—to create a sublime experience for all!
Bring life to the dinner table by incorporating traditional Mardi Gras colors purple, green and gold into the settings. Figliuolo says candles and extra gold—such as chargers and glasses—will make the decor pop.
Partygoers love beads, so always have enough (and then some) to hand out and drape around your guests' necks.
If you're worried that you won't have enough king cake to go around the room, the cookie version of the full-sized dessert can be made in large batches and is just as festive.
Skip the Hawaiian Punch when making a Hurricane, the official cocktail of Mardi Gras. Instead, try mixing passion fruit juice with rum, simple syrup and grenadine.
Revelers should go with the flow, Figliuolo says. Full Mardi Gras costumes aren't necessary—a suit or dress will work just as well with your mask and beads.