Like Father, Like Son At Van Saun Park
A Park Ridge dad spends some quality time with his oldest son at a playground in Paramus and snaps a photo they'll both cherish forever.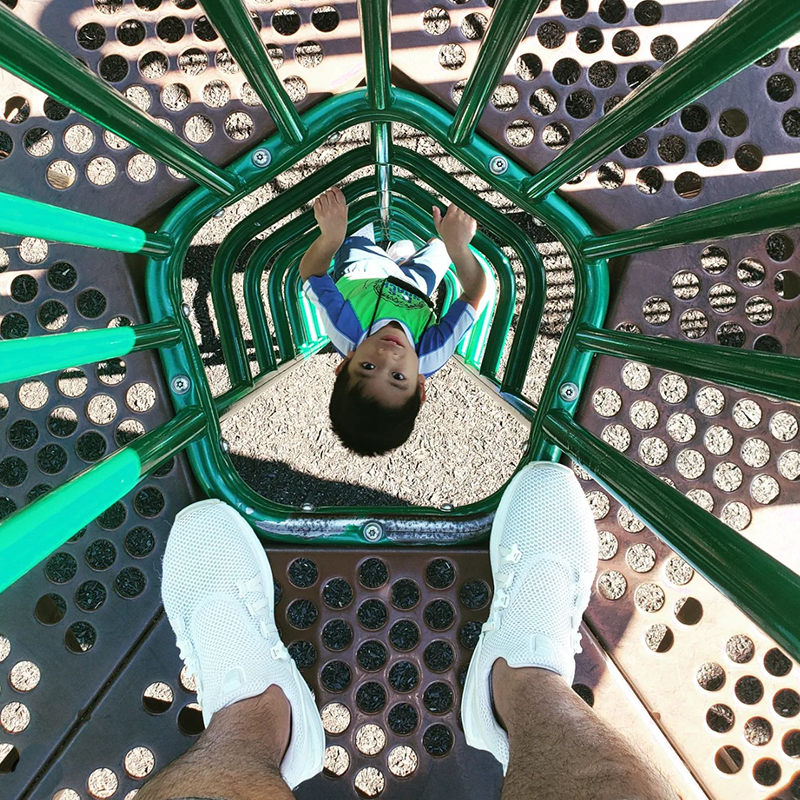 Parents often say that they see themselves in their kids as they get older, and J Daniel Asok of Park Ridge takes that mantra pretty literally. He snapped this sweet photo of his 5-year-old son Gavin at the playground at Van Saun County Park in Paramus, which he wrote was like "looking into the fountain of youth." He tells BERGEN, "The photo signifies how we mirror our lives through our kids, and how kids grow up to be the sum total of the best parts of the parents." Gavin is a big brother to twins, Dylan and Lucas, and this photo was taken during a special outing with dad. "It's easy to lose ourselves as parents to taking care of twins and possibly not giving enough affection and attention to the big brother," Asok says. "We went to the park so we could play with just Gavin." For more of what's going on around Bergen County, follow us on Instagram @bergenmagnj.