Liquid Luck
The Irish flag is perfect for St. Patrick's Day festivities or if you're looking to try out your mixology skills.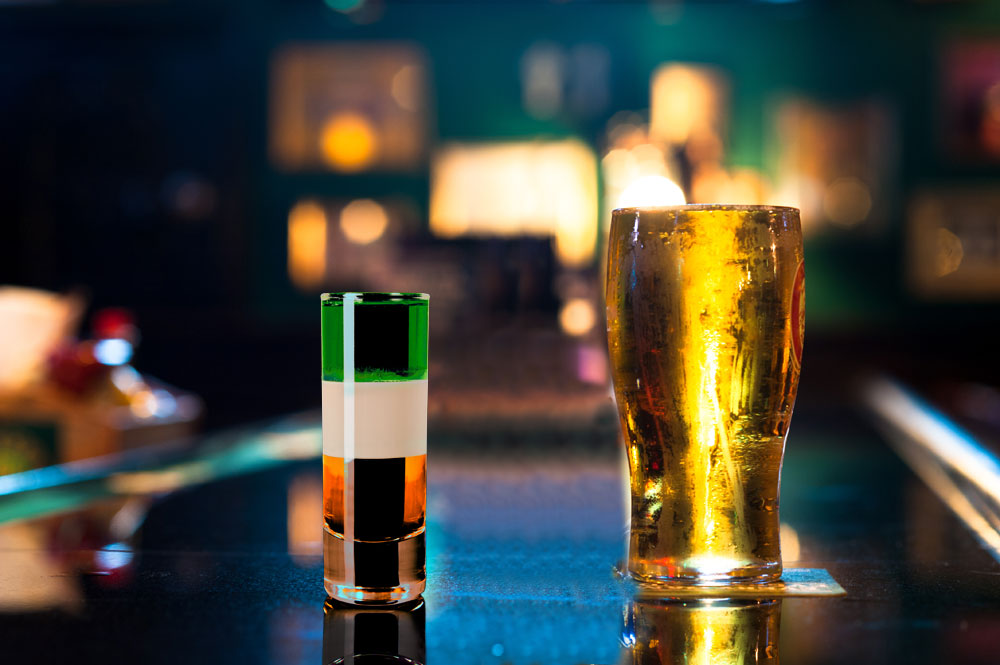 Irish Flag
Ingredients
1/3 shot green crème de menthen 1/3 shot Irish creamn 1/3 shot Licor
Directions
Carefully and slowly layer the ingredients in order into a tall, narrow shot glass.
"Layering shots is a lost art, but well–worth the effort. To get the full layering effect, it's best to slowly pour the ingredients over the back of a spoon and into the shot glass to prevent overpour. Be sure to use a tall, slim shot glass because it will hold the ingredients in place better than a wide shot glass." —Josh Binsfeld, bartender at the Shannon Rose, Ramsey.
Did you know?
Crème de menthe is available commercially in colorless and green varieties. the green version typically gets its color from either Corsican mint or dried peppermint leaves.