Lisa Smartz, D.M.D.
Oral and Maxillofacial Surgeon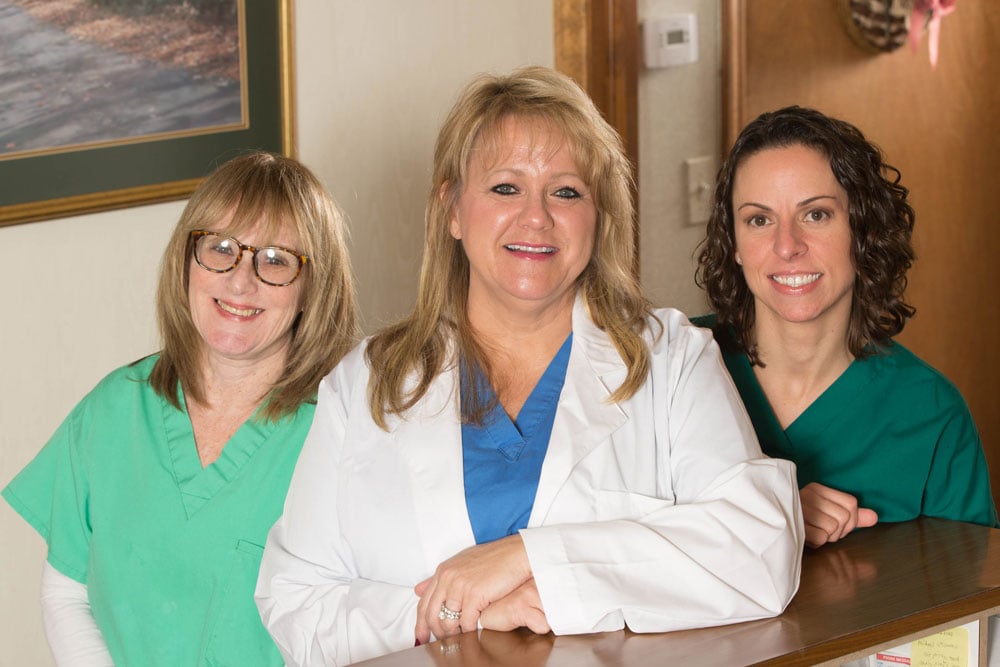 DR. LISA SMARTZ doesn't treat ten patients an hour. She treats one at a time so she can be calming and reassuring, offering individualized attention for patients who are extremely nervous about oral surgery. "My patients often tell me how much easier the procedure was because I was able to alleviate their fears and anxiety while in the chair," says Dr. Smartz. She has had over 25 years of practicing oral surgery and has the expertise and patience to help people of any age—from infants to mature patients—overcome their fears.
As a child, Dr. Smartz actually liked going to the dentist, even beginning her career by helping her siblings through the trauma of loosing their baby teeth. To this day, she's able to help patients thoroughly understand what results they should expect after procedures, and she explains why certain procedures might be completely unnecessary. "I have a high standard of ethics," she says. "I won't do a procedure just because someone wants to have it, we go through realistic expectations and I steer them in the right direction." She stays at the forefront of diagnostic and surgical advances in the maxillofacial surgery field. In addition to complex oral surgery, Dr. Smartz offers cosmetic procedures including all injectables and fillers that can help patients immediately look ten years younger. From the first phone call to the office to follow up after a procedure, Dr. Smartz's staff handles administrative issues to take the stress off the patient.
Dr. Smartz, one of the few oral and maxillofacial surgeons in the country, who has been awarded America's Top Dentist since 2007. She graduated the University of Pittsburgh and completed her residency at the School of Health and Medical Sciences at Seton Hall University, jointly with St. Joseph's Medical Center, the East Orange Veteran's Hospital and UMDNJ.
110 Warren Ave., Ste. 4, HoHoKus, NJ 07423 • 201.652.1154