Little Glen Rock Gardener
A 5-year-old gets to work in his family's vegetable garden, and this adorable photo op ensues.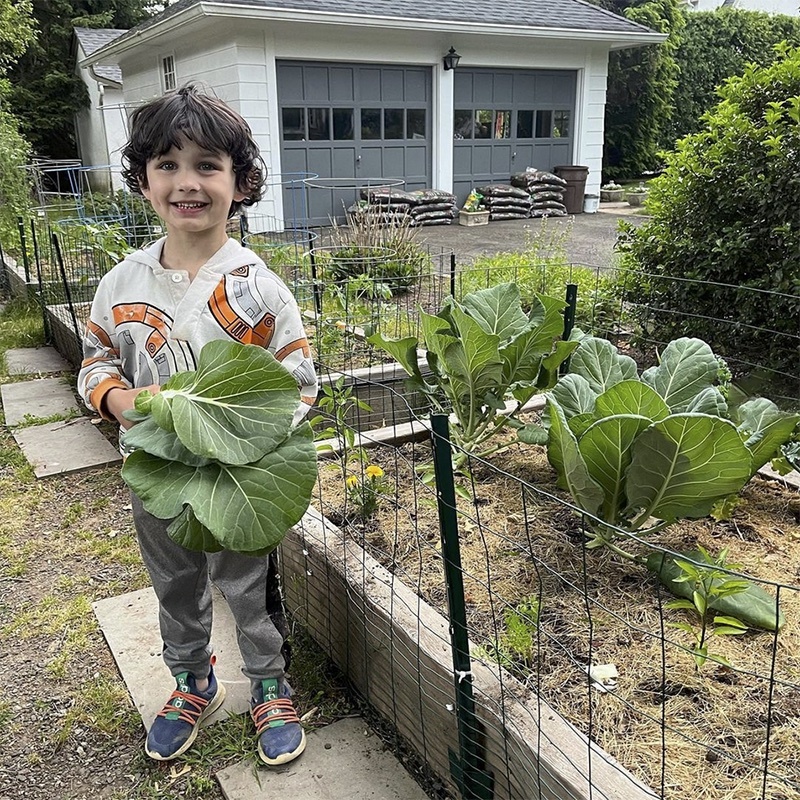 Why hire a pro when your 5-year-old can do the job himself? Aaron Miller of Glen Rock shared this sweet series of photos on Instagram of his son, Jonah, helping out in their backyard garden. "Jonah had a great time harvesting greens with me for dinner, and watering them after," Dad tells BERGEN. "Jonah is mostly holding collard greens here, but we also have tomatoes, peppers, tomatillos and lots of different kales." But no, this little guy does not reap what he sows. "One fine day," says Dad, "I hope Jonah will enjoy eating vegetables as much as he enjoys growing them!" For more of what's going on around Bergen County, follow us on Instagram @bergenmagnj.